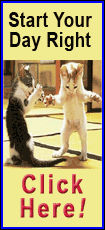 Patrick got caught in a crash on just the second lap of her Daytona 500 debut Monday, a continuation of a week's worth of troubles at Daytona International Speedway. After her crew made extensive repairs to her car, she got back in the race and finished 38th.
After noting that she was disappointed for any new fans who might have tuned in to watch her race, Patrick acknowledged that she also was disappointed for herself.
"I would have loved to have run up there. I would have loved to have got the experience when you actually were racing for positions as opposed to just feeling it out," Patrick said. "But I truly believe everything happens for a reason."
The accident came just minutes after the green flag dropped Monday night, beginning when Elliott Sadler turned five-time NASCAR champion Jimmie Johnson. He shot into the wall, then rolled back down the track.
Patrick was coming along behind the accident and was caught in the chaos.
"I mean, I was pretty speechless," Patrick said. "I didn't really know what to say. I just pretty much kept my mouth shut and just sat there. Just breathe."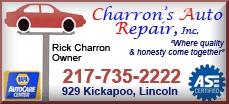 Her car took a hit and swerved down to the infield grass, where she somehow slid between two spinning cars. That was about the only good luck she's had all week.
She was wrecked at the end of Thursday's qualifying race, taking a hard hit.
Patrick then won the pole position for the Nationwide race on Saturday, becoming the first woman to win a NASCAR pole since Shawna Robinson in 1994, but she wrecked after her car was bumped by JR Motorsports teammate Cole Whitt.
Then came Monday, when Patrick once again was in the wrong place at the wrong time.
Hey, at least she didn't hit a jet dryer, right?
"Nobody's hit a jet dryer before," Patrick said. "Good thing everybody's OK."
That distinction was reserved for Juan Pablo Montoya, whose collision with a vehicle used to dry off the track caused a huge fireball that delayed the race more than two hours.
After that bizarre episode was over and the race resumed, Patrick's main goal was to stay out of the leaders' way.
"As it got later and later in the race, I just didn't want to play a part," Patrick said. "I didn't want to have an influence on it. I didn't want something to happen."