The beat reporters have weighed in -- the Bruce Weber era is in its final days. The question is no longer should Weber be fired, but instead, who will the next coach be? At the Assembly Hall on Sunday, two media friends asked me if we should read anything into VCU coach Shaka Smart's choice of an orange and blue tie for a recent basketball game. The supposed big money donors from Chicago have already told Mike Thomas, the new athletic director, that money is there for the taking if Weber is dismissed. And they want the firing sooner, not later. So there you have it -- the big money, the media and Illini fans seem to agree: It's O-V-E-R for the man who at one time was referred to as Bruce Almighty by many in Illini Nation.

I thought long and hard about writing about possible head coaching candidates for our beloved Illini hoopsters. I considered an article listing the highs and lows of the Bruce Weber era (I'll never forget that first weekend of April in St. Louis during the magical 2005 run). Or what about a piece documenting 10 mistakes coach Weber made during this season to forget? But, instead, I'll write about what I really believe should happen in the weeks ahead: Bruce Weber should remain the head coach at Illinois. Let me share five reasons why Bruce Weber stays at Illinois if I were A.D.: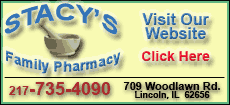 First, Weber is a very good X's and O's basketball coach -- one of the very best in the business. Now I know, right now my message board buddies are melting down. Yes, he has struggled in the past with recruiting. I agree he is probably not the "players" coach others appear to be -- he is brutally honest. But when guys like Deron Williams and Luther Head give him credit for their development, I take notice and listen. To say Weber works hard doesn't tell the story. He's a nose-to-the-grindstone guy day in and day out. He never gets outworked. And within the coaching fraternity, Weber is considered one of their very best.
Let me add this little nugget: While many mid-major "flavor of the month" candidates might look appealing today, most will not translate into a better coach. Younger? Yes. Cooler and more hip? Possibly. I remember many an Illini fan almost pleading for Illinois to fire Weber a couple of years ago and hire a young "up-and-comer" named Anthony Grant. This didn't happen, but Alabama instead swooped in and gave Grant $2.5 million a year (which is more than $1 million more than Weber makes). It is now 2 1/2 years into the Anthony Grant era at Alabama, and the Crimson Tide have exactly zero NCAA appearances and probably won't be dancing this year. And it's funny, I haven't heard the cries for Grant to Illinois lately.
Second, Illinois is a relatively young squad with a much brighter outlook beginning in the fall of 2012 -- next season. Most folks in the know expected this year would be difficult for Illini hoops, considering the departure of four seniors and the untimely loss of Jereme Richmond. However, next year is a different story altogether. The only probable losses this year if Weber stays are senior Sam Maniscalco and sophomore phenom Meyers Leonard. And while I expect Leonard to go pro within the next month, the ONLY way he stays for another year is if Weber remains Illinois coach.
Illinois will have a really strong nucleus heading in next fall: seniors Brandon Paul and DJ Richardson (who will, hopefully, be healthy); junior Bertrand; and sophomores Abrams, Egwu, Henry and Shaw, along with redshirt freshman Devin Langford. If Meyers Leonard listens to reason and stays for one more season, Illinois could be pretty darn good. If Weber and the staff are dismissed, look for several roster departures. And look for a couple of years of tough times on the court potentially if Weber is let go.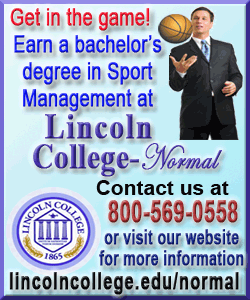 Third, the classes of 2013 and 2014 in Illinois are absolutely loaded -- possibly the best back-to-back senior classes ever. And Illinois' staff has made some incredible inroads with the very best of these players, their families and their coaches (both high school coaches and the AAU crews). Bring in a Shaka Smart or a Lorenzo Romar or a Brad Stevens, and who knows if they can recruit in Illinois and the Midwest? Who knows if the Parkers, the Hills, the Hamiltons or the Nunns will give these new coaches the time of day? Personally, I think Jerrance Howard will leave if Weber is let go, and that will not be positive news for ANY of these recruiting targets.
Fourth, Bruce Weber the man has made his impact in our community and on the Illinois campus in powerful and prominent ways. Unlike football coach Ron Zook, who never seemed to embrace Champaign-Urbana and Illini culture, Weber excels in this arena over and over. The Illinois basketball program has reached legendary status in the fight against cancer. After Sunday's victory over Iowa, Weber took time to shake hands with fans and kiss babies before making his way to the media room to deal with clowns like me. If Bruce Weber is fired, Champaign-Urbana loses one of its finest ambassadors.
Finally, I would keep Bruce Weber because more times than not, firing your coach does turn out like you thought it would. Iowa fans moaned and complained about Dr. Tom Davis for years -- all Davis did for them was win 20 games every year and get to the NCAA tourney. Replacements like Steve Alford and Todd Lickliter made Hawkeye fans long for the Dr. Tom era. Do you remember when Iowa was actually a threat in men's hoops? I sure do.
Or what about our friends up the road in Michigan? They couldn't wait to run Steve Fisher out of town (and it needed to happen), but how did replacements Brian Ellerbe and Tommy "can't miss" Amaker work out? I would say great if you don't like going to the NCAAs, something Iowa and Michigan rarely did in the years following their coaching dismissals. Be careful what you do -- it doesn't always end up in a John Calipari fairy tale.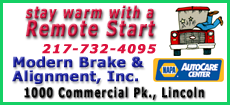 Well, there you have it. I've got it off my chest -- my vote is cast for keeping Bruce Weber. And I didn't even address buyouts and the millions of dollars wasted in a dismissal by a university athletic department already paying millions in buyouts to the Zook football staff. I say Weber should stay. And I realize I'm the only member of the media writing this -- not exactly a ringing endorsement. And while I fully expect to see Shaka or Lorenzo or Brad on the sidelines next fall for the Orange and Blue scrimmage, I still think Bruce Weber should remain at Illinois. That's my story and I'm sticking with it!
[By GREG TAYLOR]