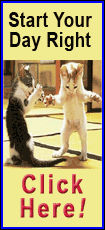 Lundqvist had a relatively quiet night, but he had the slimmest of margins to work with. Carl Hagelin scored late in the first period, and Lundqvist stopped all 13 shots the New Jersey Devils fired at him in the New York Rangers' 2-0 victory on Monday.
Lundqvist (30-12-4), who entered with the league's lowest goals-against average in February, dropped it even further as he posted his NHL-best eighth shutout of the season and the 43rd of his career. He made a lunging glove snare with 2:26 left to rob Ilya Kovalchuk and secure the milestone victory.
"It means that things have been going well, but it also means that I played for a club that's given me an opportunity to play a lot," Lundqvist said. "I have a pretty good team in front of me, as well. I'm happy I reached it again.
"You always want to improve each year. So far this year it's been a good ride."
And then some. So often in recent seasons the Rangers have been in a struggle just to get into the playoffs. Now they are the ones being chased for a change. The Eastern Conference-leaders stretched their advantage to nine points over Boston and Pittsburgh with a quarter of the season remaining.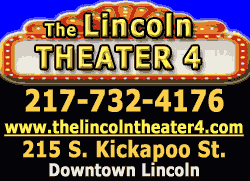 On the flip side, the Devils have hit a sudden rut. After being the hottest team following the All-Star break, New Jersey dropped its third in a row -- following a four-game winning streak -- and had its run of seven straight road victories snapped.
"We have to keep going the same way," said tough-luck loser Martin Brodeur, who made 13 saves. "We're doing a lot of good things. It's just not going our way right now. When we were winning, we played games we didn't deserve to win. We just have to work hard."
Hagelin gave the Rangers a 1-0 edge with 3:01 left in the first period. Ryan Callahan added an empty-netter with 1:06 left, his career-best 25th goal -- with an assist from Hagelin -- to make it 2-0.
It was the fewest shots allowed by the Rangers this season.
Brodeur wasn't tested much, either, in a game played with an edge on both sides. The Devils lost on the road for the first time since Jan. 10 at Calgary. New Jersey had won two of the three previous meetings with the Rangers this season, including a 1-0 victory in New York on Feb. 7.
Agitating Devils forward David Clarkson spent most of the night in the penalty box, serving 19 minutes -- including a misconduct and a fighting major with Rangers forward Brandon Dubinsky. Clarkson said he didn't know why he was given the misconduct.
"No idea," said Clarkson, who logged 11 minutes, 14 seconds of ice time. "Dubinsky went after (Kovalchuk), and I went out and said something."
Clarkson dropped the gloves with Dubinsky in the second period, after he left his feet to hit Dubinsky against the boards.