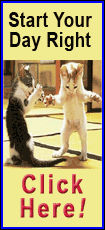 Davis said Monday at San Francisco's majestic Olympic Club that the course will be "the hardest start in a U.S. Open" when players tee off June 14. The unleveled Lake Course in the serene setting just across the street from the Pacific Ocean will play at a par-70 7,170 yards -- 373 yards longer than the last time it hosted the national championship in 1998 -- including the 670-yard 16th hole that would be the longest par 5 in the event's history.
Windy conditions and the threat of the city's famous fog also could make the hilly course with fast fairways even tougher.
"I am convinced that this will be the hardest start in a U.S. Open," Davis said after walking the course on a sun-soaked day along the California coast. "The first six holes are going to just be brutal. I would contend if you play the first six holes 2 over, I don't think you're giving up anything to the field."
In decades past, the usual reaction has been to overcompensate after so many red numbers ended up on the leaderboard.
The best example might've come when Johnny Miller shot 63 on a rain-softened Oakmont course in the 1973 U.S. Open. The USGA got even a year later in the "Massacre at Winged Foot," won by Hale Irwin at 7-over par.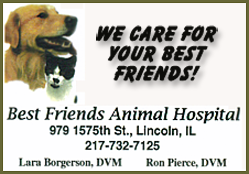 The temptation to restore the "toughest test in golf" certainly has washed up on San Francisco's shores.
Rory McIlroy finished at 16-under 268 last year on the rain-softened course in Bethesda, Md., the kind of eye-popping digits more likely at a lower-tier PGA Tour stop. Runner-up Jason Day of Australia shot 8 under, and 20 players finished under par -- all of which the USGA blames more on unexpected rain than anything else.
Consider: Day's score would have been enough to win 46 of the previous 50 U.S. Opens and force a playoff in three others. And in the previous six national championships, seven players total finished under par.
The challenge for the USGA is finding a balance between maintaining its standards and turning the tournament into a gimmick.
"We don't want to see well executed shots penalized," Davis said. "When setting up a course as tough as the U.S. Open, it's really splitting hairs sometimes of not actually doing that. Our goal is to test the players mentally, physically, and test their shot-making skills."
The course, still months away from being U.S. Open ready, is on pace to do just that.
More than half of the holes have dog legs, including four where the fairways -- many some of the most narrow anywhere -- will go in opposite directions. The elevation constantly changes -- mimicking those steep rises from the city's hills in the distance -- and the unleveled lies could prove particularly perplexing.