Mahan agrees with all the talk about McIlroy's bid to become No. 1. He just wanted to make sure it didn't happen at his expense Sunday in the Match Play Championship. Mahan, as much as any American player, has seen this day coming.
They first played against each other three years ago in the Match Play -- it was McIlroy's pro debut in America -- and the 22-year-old from Northern Ireland birdied the last two holes for a 1-up win in the second round.
A year later, Mahan and Zach Johnson faced McIlroy and Graeme McDowell in a foursomes match at the Ryder Cup. The Americans were 3 down after just seven holes and wound up losing.
So when Mahan talked about his tough road to the championship match, and how he had to beat five great players to get there, he quickly added, "I've got to beat one more incredible player to win."
That's what Mahan did Sunday to capture his second World Golf Championship title.
Even though that win moves Mahan closer to the elite among American golfers, he should understand why more people left the West Coast still buzzing about McIlroy, and how much better he can get.
McIlroy would have had to win the Match Play to replace Luke Donald at No. 1.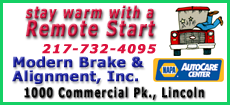 That now seems inevitable.
"He'll get there," Mahan said. "I mean, he's phenomenal. He's really talented. He'll be No. 1 eventually. I'm not worried about it. I'm sure he's not."
McIlroy could get there this week with a win at the Honda Classic, or perhaps a week later at Doral. The kid will take a three-week break after that to get ready for the Masters, where he will be among the betting favorites along with Tiger Woods and Phil Mickelson, who have seven green jackets between them.
Donald had that look of inevitability about him last year, too, though it took him an extra month when Lee Westwood won two events against weak fields. Donald became No. 1 by beating Westwood in a playoff at Wentworth at the end of May. He has been there since.
Now, however, Donald is starting the new season slowly, much like Westwood did a year ago when he went eight tournaments out of the top 10. Donald has three finishes out of the top 30.
Donald was an inspiration to all the medium-length hitters by proving that a player doesn't have to fly it 300 yards to be No. 1. Then again, power and consistency beats consistency every time.
That's why McIlroy has the look of a No. 1 player.
Since that injury scare at the PGA Championship last year, when McIlroy tried to hit a 7-iron with a tree root in the path of his swing, he had finished out of the top 10 just once in 11 tournaments. He won an unofficial event in Shanghai against a world-class field and the Hong Kong Open. He was runner-up in the Dunhill Links, Korea, Abu Dhabi and the Match Play.
This is the consistency that the great ones have.