A trade for gritty forward Steve Downie and a four-game winning streak later, Colorado has suddenly climbed right back into the thick of the playoff chase.
Ryan O'Reilly broke a tie 37 seconds into the third period and Downie added two more assists, helping the Avalanche beat the Anaheim Ducks 4-1 on Monday night in a game between two surging teams.
Cody McLeod, Matt Duchene and Jay McClement also scored for the Avalanche, who moved into a tie with Dallas for the eighth and final playoff spot in the Western Conference.
"We're bleeding confidence right now and it's easy to play when you're like that," Duchene said.
Bobby Ryan had a goal for a weary Ducks squad that was playing for a third time in five nights. The fatigue showed in the third period when Anaheim surrendered three goals, including two within a span of 2:18 to help Colorado end a six-game skid to the Ducks on home ice.
Not one to usually make excuses for his team, coach Bruce Boudreau made an exception this time.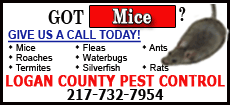 "It looked like we had nothing," he said. "We were just hoping to hang on for the third, but we made mistakes that were very uncharacteristic to us the last two months. I think they were really tired."
The Ducks were, at that. But that's to be expected this time of year.
"It's a grind for every team," said Rod Pelley, whose team beat Chicago 3-1 on Sunday. "Every game is a playoff-atmosphere game and we're in a position where we can't have a night off or be sluggish or not have energy. Unfortunately, we can't afford that right now."
Semyon Varlamov had another solid performance as he stopped 27 shots. He's given up just two goals in his last three contests, including a shutout at Columbus last Friday.
Earlier in the day, the Avalanche orchestrated their second trade in a week. They acquired forward Jamie McGinn and two prospects from San Jose in exchange for T.J. Galiardi, Daniel Winnik and a seventh-round pick in the 2013 draft.
McGinn didn't make it to the Mile High City in time to play Monday night. The 23-year-old did take a tiny hop back in the standings, though, with the Avs trailing the Sharks by a point.
The last trade the Avs pulled off ignited their stagnant offense. Downie has contributed two goals and five assists since coming over in the deal with Tampa Bay last Tuesday.
"He's a good player. He unnerves people," said Avs coach Joe Sacco, whose team is 4-0 since Downie came on board. "That's what I like about his game, he makes people nervous on the opposition."
Colorado also had Milan Hejduk back on the ice after he sat out Saturday's 4-3 win in Detroit with a groin injury.