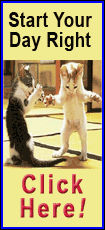 Having won a playoff series for the first time in franchise history a year ago, the Predators are looking to take the next step -- and beyond -- by beefing up the offense with left wing Andrei Kostitsyn and two-way forward Paul Gaustad. Nashville also acquired defenseman Hal Gill earlier this month and sits in fifth place in the Western Conference.
"I think with these trades we've certainly given us a chance to play with the big boys this year when we get in the playoffs," Predators general manager David Poile said.
The Canucks, sitting atop the NHL standings with 19 games left in the regular season, fine-tuned their roster with three deals that added four players: checking-line center Samuel Pahlsson, rookie forward Zack Kassian, defenseman Marc-Andre Gragnani and forward Andrew Gordon.
But the player expected to be the big catch of the day went nowhere. Nash, captain of the league-worst Columbus Blue Jackets, requested a trade last month, according to general manager Scott Howson. Howson said there were "significant discussions," but no deal was struck.
"The price was high," Howson said. "And I don't apologize for that."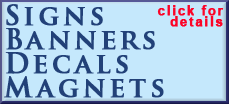 Nash's non-trade was emblematic of a relative tranquil deadline day. There were 16 deals, but nothing that came close to altering the fabric of the NHL universe. The fact that the postseason remains within reach for so many teams -- all but five were within six points of a playoff spot when the 3 p.m. deadline passed -- created a one-sided market.
"The theme of this year's deadline was that everybody wanted to add, and there was no one selling," said Washington Capitals general manager George McPhee, who stood pat even though his team is underperforming and in need of a center because of Nicklas Backstrom's concussion.
The Predators spent the future for the present with their moves, sending a 2012 first-round draft pick and to the Buffalo Sabres for Gaustad and a 2013 fourth-round selection. Kostitsyn, who will be reunited him with his brother Sergei in Nashville, came from Montreal for a second-round and conditional fifth-round pick in 2013.
"Everybody pays their prices at different times," Poile said. "Most clubs pay big money at July 1st. We haven't been too notorious in doing that. I feel real good about paying a little bit more if that's the case on Feb. 27 when you have 20 games left in the season to challenge for the playoffs and to challenge for the Stanley Cup."
While Nash stays in Columbus, the Blue Jackets did make one move, sending Pahlsson to the Canucks for minor-league defenseman Taylor Ellington and two 2012 fourth-round draft picks.
The Canucks also shipped rookie center Cody Hodgson to Buffalo for Kassian in an exchange of former first-round draft choices. Rarely used defenseman Alexander Sulzer also went to the Sabres for Gragnani as part of the deal.
Vancouver's third trade sent defenseman Sebastien Erixon to the Anaheim Ducks for Gordon.