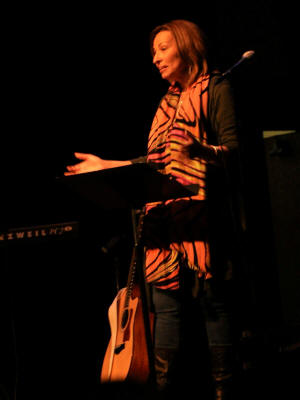 A story of persecution hits close to home

Send a link to a friend
[February 28, 2012] Hundreds of students were spellbound by the woman on stage. She told her story with a faint Arabic accent. The narrative was dark and full of terrifying situations, but like all the best stories, it has a happy ending.
Lincoln Christian University's biweekly, student-led worship service featured Amani Mustafa as a special guest on Feb. 15. Mustafa is the host of "The Muslim Woman" TV broadcast, which airs in Egypt and the Middle East. She shared her story of persecution and survival with the LCU student body.
Mustafa, a native of Egypt, grew up in a Muslim household. Her mother converted to Christianity when Mustafa was still a child. When it became too dangerous to live as a Christian woman in Muslim-dominated Egypt, Mustafa's mother was forced to flee to the United States. After finding, struggling and eventually securing her own Christian faith, Mustafa followed 15 years later. For years, they lived in hiding in the U.S., fearing retribution from their still-Muslim family.
In September 2011, Mustafa launched her TV show on the al-Hayat network. "The Muslim Woman" reaches millions throughout the Arabic world and appeals especially to women searching for answers to spiritual questions.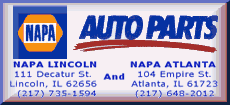 The Ministries Network website, a partner in producing the show, expounds:
"That's the purpose and goal of The Muslim Woman television show. With great sensitivity and compassion, this weekly one-hour program reaches out to Muslim women, as well as Muslim Background Believers, giving them a forum to discuss many issues important in their lives."
This forum has been populated by phone calls and email of viewers. Some write openly; others write under assumed names.
At the close of the service on Feb. 15, the LCU student body responded by spending an hour in prayer for revelation of God's calling on their lives and for boldness and strength to accomplish it.
Christine Lee, spirituality chair, explains: "That night, through her words and her story, she brought us to a place of authenticity, called courage out of us and inspired us with her bravery."
LCU sophomore Blake Saathoff responded to Mustafa's story this way: "We may not fully understand the persecution that takes place, because of the religious freedom we have in the United States. That makes it inspiring to hear a testimony from someone who is put in a dangerous situation every time she speaks. Amani (Mustafa) has encouraged me to boldly proclaim the Word of God."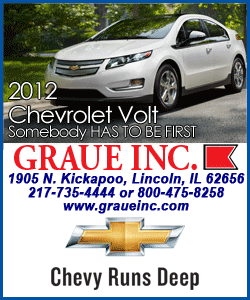 Lee said the topic of persecution has given the LCU student body a new perspective.
"It was so good to see someone who is living the Gospel out and to be reminded that all our stories are tied to His much bigger story," she said.
Amani Mustafa is also featured in a new film, "Love Costs Everything," produced by Christ In Youth in partnership with Voice of the Martyrs. The documentary also features pastor, author and evangelist Francis Chan, congressman Trent Franks and missionary Ajai Lall.
Lincoln Christian University invites you a free screening of the film in the Earl C Hargrove Chapel on March 21 at 7:30 p.m. "Love Costs Everything" explores the persecution of Christians in the modern world. Traveling from the jungles of Colombia to the war-torn streets of Baghdad, it tells the real-life stories of Christians standing firm in the face of death.
Mustafa's children, both LCU alumni, will attend this screening. Following the film, the public is invited to a reception with these special guests.
For more information regarding the film screening, email events@lincolnchristian.edu or call Kim Turner at 217-732-3168, ext. 2285.
[Text from file received from Lincoln Christian University]