Dr. Mike Lockett was at Olympia South Elementary School before Christmas to tell stories to the students. He is known as "The Normal Storyteller" because he lives in Normal, Ill.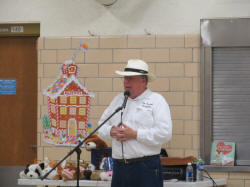 Dr. Lockett makes noises like monkeys and lions, and noises that make his stories fun. The children liked repeating the noises and practicing the sounds.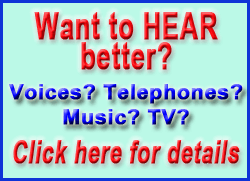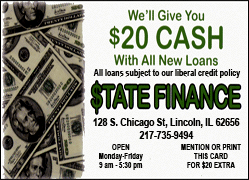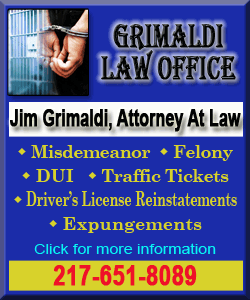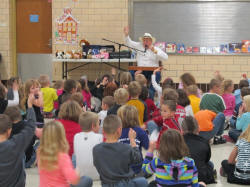 In order to encourage the students to be part of the storytelling, Dr. Lockett instructed them in making sounds and motions in response to special words he would say in the story.
Dr. Michael Lockett has been to several foreign countries to present storytelling programs. He displayed a sign he was given in China, where he is called "Yeh Yeh" -- "Grandpa" Mike.