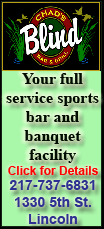 Surviving a missed field goal at the end of regulation and getting a big kick of its own in overtime, No. 3 Oklahoma State opened the door for the chance at a split national championship with a wildly entertaining 41-38 win over No. 4 Stanford on Monday night.
"There is nothing we can do from here," said Oklahoma State receiver Justin Blackmon, who tied the Fiesta Bowl record with three touchdown catches. "I do think we do have the best team in the nation."
Oklahoma State (12-1) kept pace with Andrew Luck and the high-scoring Cardinal, getting huge performances from its two stars, Brandon Weeden and Blackmon, in their final college game. Weeden threw for 399 yards and the three touchdowns to Blackmon, who announced he's leaving for the NFL after catching eight passes for 186 yards.
All that and the Cowboys' fortunes came down to two legs, those of Stanford kicker Jordan Williamson and their own Jordan Sharp.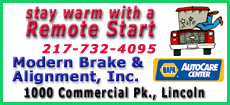 Williamson couldn't come through. The redshirt freshman missed a 35-yard field goal wide left as time expired in regulation and another from 43 yards to open overtime.
Given a chip shot after Weeden hit Colton Chelf on a 24-yard pass -- initially ruled a touchdown but overturned on review -- Sharp came through, sending his 22-yard field goal through the uprights and the Cowboys charging onto the field.
Should Alabama knock off top-ranked LSU in next week's BCS championship game, Oklahoma State will be right there, ready to stake its claim at being No. 1 in The Associated Press poll.
"We feel like we could beat anyone in the country," Chelf said.
Stanford (11-2) had its chances.
The Cardinal had 590 yards of offense -- nearly 200 more than Oklahoma State -- got another stellar game from Luck before he heads to the NFL, and ran over Oklahoma State's defense behind Stepfan Taylor.
They just couldn't finish it off.
Luck calmly led Stanford 63 yards over the final 2:35 of regulation to set up a chance at winning its second BCS bowl game in two years. Instead, Williamson missed in regulation, again in overtime and was left sobbing in front of his locker while his coaches and teammates tried to shoulder some of the blame.
"In the end, we lost, and I'm as much to blame as anyone," Luck said.
Taylor ran for 177 yards and a pair of scores. Luck was his usual steady self, hitting 27 of 31 passes for 347 yards and two touchdowns with an interception. The Cardinal held Oklahoma State to 15 yards rushing on 13 carries and didn't give up the lead until the final play.
Still, it wasn't enough, the Cardinal's hopes sailing wide left off the right foot of Williamson, who missed three field goals after missing three all season.
"There's an old saying that adversity reveals character -- and that's not just for him, that's for all of us," Stanford coach David Shaw said.
The Fiesta Bowl needed a pick-me-up game after the year it had.
Last year's game was a dud on pretty much all accounts. Connecticut had trouble filling its allotment of tickets and keeping up with Oklahoma, the 48-20 rout leading to a big dip in the ratings.
Not long after that, the bowl got tangled in controversy, nearly losing its BCS status following financial improprieties that were uncovered and led to the firing of executive director John Junker.
This matchup figured to be the ticket to match the golden jackets worn by Fiesta Bowl officials.
Oklahoma State has an electrifying offense -- second in scoring, third in total yards -- run by the 28-year-old Weeden and featuring Blackmon, the two-time Biletnikoff Award winner.