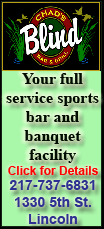 Maybe that's why the Ducks coach practically took flight in excitement when Wisconsin receiver Jared Abbrederis' fumble in the final minutes plopped right down near the Oregon sideline, inexplicably nestling in the grass like an Easter egg for Michael Clay to find.
Oregon has been very good throughout Kelly's three seasons. The Ducks finally were lucky as well Monday night, and now they're Rose Bowl champions for the first time in 95 years.
Darron Thomas passed for three touchdowns, De'Anthony Thomas scored on runs of 91 and 64 yards, and the No. 6 Ducks earned their first bowl victory under Kelly, holding off the Badgers 45-38 in the highest-scoring Rose Bowl ever played.
"Any time you win, it feels unbelievable, and the thing that gets you excited is when you can share it with your players," said Kelly, whose leaping excitement after Abbrederis' fumble betrayed excitement behind that calmly cerebral exterior. "When they see the fruits of their labor pay off, that's why you win. I've never been around a harder-working group of guys."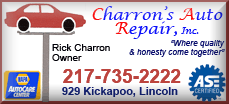 The Ducks (12-2) needed more than hard work to survive this slugfest between two of the nation's top offenses. They needed two strokes of good fortune in the final minutes.
After Abbrederis' fumble and a punt with 23 seconds left, Russell Wilson moved the Badgers to the Oregon 25 with two long passes, but the Badgers were down to 2 seconds and no timeouts. After waiting for the ball to be set, Wilson spiked it to set up a last-ditch heave to the end zone, but the clock hit zeros while he did it.
The Ducks held each other back on the sideline during a video review that confirmed time had run out. They stormed the hallowed field after holding Wisconsin scoreless in the fourth quarter, celebrating the biggest victory yet in Kelly's three-year football revolution.
"We had no doubt this year that we were going to come out and do big things," said Darron Thomas, who passed for 268 yards. "It's a big statement for the Oregon program."
Indeed: The last time Oregon won the Rose Bowl, beating Penn 14-0 in 1917, the players wore leather helmets, not the impossibly shiny creations they sported Monday. The Ducks' innovations aren't confined to their wardrobes, and Oregon has now proved its unorthodox style can win even the biggest games.
"None of us were around 95 years ago, and we never talked about it," Kelly said. "We're a forward-thinking operation, and we're always looking ahead."
Oregon's forward-thinking schemes produced 621 total yards -- second-most in Rose Bowl history -- against the tough Badgers, playing at its usual frantic pace until the final whistle. Lavasier Tuinei caught eight passes for 158 yards and two TDs, including the go-ahead score with 14:35 to play.
Montee Ball rushed for 122 of his 164 yards in the first half for the Badgers (11-3), who lost the Rose Bowl for the second straight year despite managing 508 yards of their own. Wilson repeatedly moved Wisconsin in the final minutes of his spectacular single season, but Abbrederis' mistake and the expiring clock were too much.
"It would have been nice to have a chance there," said Wilson, who passed for 296 yards and two scores. "With 1 second left, I think we could have capitalized."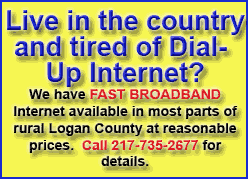 The Ducks don't doubt it. The Granddaddy of Them All had never seen this many points, beating the record 80 scored by Washington and Iowa in 1991.
"We knew we had to score almost every time we touched the ball," Wisconsin tailback James White said.
The Ducks and Badgers produced the highest-scoring first quarter (14-14) and first half (28-28) in Rose Bowl history, eventually surpassing Washington's 46-34 win over Iowa 21 years ago when Wisconsin coach Bret Bielema was a Hawkeyes lineman. Oregon's yardage fell just short of USC's 633 yards against Illinois in 2008.