A trying year ended with a 30-14 loss Monday at the TicketCity Bowl to No. 20 Houston and sent the Nittany Lions into an uncertain offseason following the in-season firing of coach Joe Paterno in the aftermath of a child sex-abuse scandal that rocked college sports.
"I told them to stick together as a team. They're always going to be teammates for the rest of their life, be proud of what they did accomplish," Bradley said. "I said, 'Hey, we have a lot to be thankful for,' and we said a prayer."
Whether Bradley or the rest of a veteran Penn State staff assembled by Paterno returns next season remains in doubt. Bradley has interviewed for the head-coaching job, but said the assistants otherwise devoted their full attention to guiding the team through the media storm after Paterno was fired Nov. 9.
"I'm proud of them and I'm thankful for the efforts they gave me," Bradley said of the coaching staff. "They worked like dogs the whole way through this thing. What they do from here, that's their decision."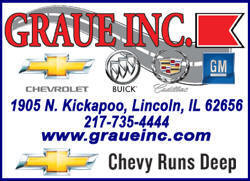 The 24th-ranked Nittany Lions were picked apart by star quarterback Case Keenum, who threw for 532 yards and three touchdowns. It was a dispiriting finish for a defense that was allowing 162 yards passing per game.
Keenum threw for more than double that by halftime. Now, Houston (13-1) gets to relish the satisfaction of extending its school record for victories in a season.
Penn State must push forward still without a permanent head coach.
"We've been to hell and back in a lot of ways, more so for our kids," said Paterno's son, quarterback coach Jay Paterno. "They did nothing."
Keenum burned the Nittany Lions' veteran secondary with touchdown passes of 40 and 75 yards to build a 24-7 lead by halftime. It was the school's first bowl game without Paterno as head coach since the 1962 Gator Bowl, a 17-7 loss to Florida.
Paterno was fired Nov. 9 by school trustees amid mounting criticism that school leaders should have done more to after learning of the shocking abuse allegations against retired assistant Jerry Sandusky. He is awaiting trial after pleading not guilty last month.
Bypassed by more prominent bowls, some Nittany Lions (9-4) debated whether to travel to Dallas at all, then vowed they were over getting jilted and focused on stopping Houston.
Turned out Linebacker U. got trampled by Keenum and Houston's high-octane offense.
"When you have a lot of fast guys, it makes my job a lot easier," Keenum said.
Start with receiver Patrick Edwards, who burned safety Macolm Willis for a 40-yard touchdown pass from Keenum down the left sideline for a 7-0 lead just 1:52 into the game that often resembled a one-sided track meet. Keenum hit Justin Johnson for an 8-yard TD pass with 2:35 left for a 17-0 lead.
Houston coach Tony Levine, leading the Cougars for the first time since replacing Kevin Sumlin, was pretty impressed.
"I'm biased, obviously. I'd put him right at the top," Levine said of Keenum. "You don't win 12 games by accident and I don't think you don't break the records he broke by accident, either."
Already the NCAA career leader coming into the game for passing yardage and touchdown passes, Keenum added another record to his impressive resume.
His 227 first-quarter passing yards set the record for most passing yards in one quarter in any bowl game, breaking the mark previously held by Louisville's Browning Nagle (223 yards) against Alabama in the first quarter of the 1991 Fiesta Bowl, according to TicketCity Bowl officials.
Penn State All-American defensive tackle Devon Still, already slowed by turf toe, couldn't keep up with Keenum's quick release and Houston's no-huddle attack. The Cougars exploited Penn State's bend-but-don't -break defense across the middle, including Edwards' 75-yard touchdown reception up the seam from a scrambling Keenum for a 24-7 lead by halftime.
Keenum finished 45 of 69 passing -- two fewer attempts than the number of offensive plays Penn State ran all afternoon.