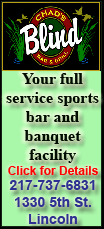 The early season dismissal of starting quarterback Stephen Garcia, the loss of running back Marcus Lattimore to a season-ending knee injury and an ongoing NCAA probe all took turns as possible distractions for his team.
A 30-13 win over No. 21 Nebraska earned the 10th-ranked Gamecocks the distinction of being the most successful team in school history. Now it's clear the `Ole Ball Coach has a loftier, new mission in mind going forward.
"We're a happy bunch of guys," Spurrier said. "Like I told the guys, next year's team, they'll try to win 12 because 11 already happened. So we'll have some new goals next year."
Spurrier hopes those plans will include his top receiver Alshon Jeffery, who was named the game MVP on Monday after catching four passes for 148 yards and a touchdown before getting ejected for fighting.
Jeffery, a junior, will have to decide whether the NFL draft or his senior season await him in 2012.
Spurrier said that if his top receiver is projected as a first-round pick, he won't try to talk him out of entering the draft if that's his desire.
"I said it many, many times if we think our guys are first-round picks, they should go," he said. "And if they're not, they can improve their status for another year, we hope they will stay and play. It is up to Alshon and not up to me, and I think he'll do some diligent research and make smart decisions."
Jeffery agreed with the plan Spurrier laid out.
"I feel like coach said, we will sit down and talk about it. And my family will talk about it, but we will try to make the best decision."
The No. 10 Gamecocks (11-2) will have some time to savor Monday's win after snapping a string of three straight bowl losses. Spurrier said they will have rings "with a big `ole 11 on them" made for the team to commemorate the milestone.
Nebraska (9-4) was just 1 for 3 in the red zone Monday and quarterback Taylor Martinez also had an interception late in the second quarter that set up the Gamecocks' go-ahead touchdown. The Cornhuskers never recovered and were shut out in the final three quarters.
"I'm proud of the season we had," Nebraska coach Bo Pelini said of a year that also included the Cornhuskers moving to the Big Ten. "Obviously we didn't finish the way we wanted. It doesn't take away from where we are, where we're going or what we accomplished."
Connor Shaw, who took over at quarterback when Garcia was kicked off the team in October, came up big, passing for two scores and rushing for another in one of his best games. He finished 11 for 17 for 230 yards and ran for 42 yards.
"We didn't play all that great at times, and Nebraska didn't play all that great either," Spurrier said. "But we made some good stops here and there... We won the fourth quarter today against them and our defense was sensational.
"The record speaks for itself as the best team ever."