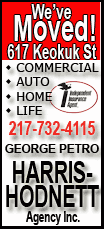 Morris was fired Monday after three seasons that raised questions about ownership's commitment to winning because the club has resisted spending large amounts of money in free agency.
A 45-24 loss to the Atlanta Falcons in Sunday's season finale was the 10th straight following a 4-2 start. The skid was the franchise's longest within one season since 1977, when the Bucs lost 12 in a row to extend the longest losing streak in league history to 26 consecutive games over two years.
Morris went 17-31, including a 10-6 mark in 2010, when the Bucs narrowly missed the playoffs. His entire staff of assistants was dismissed, too.
"In these things it is not just one thing, but I will point to just the progress of the team and where we're at," Bucs co-chairman Joel Glazer said at a news conference. "Again, you can't point to one thing or another. You look at totality of the situation when making your decision."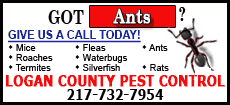 The 35-year-old Morris was hired in January 2009, replacing Jon Gruden after Tampa Bay lost the final four games of 2008 to miss the playoffs following a 9-3 start.
This year's collapse followed a promising start that included wins over NFC South rivals New Orleans and Atlanta, which are both headed to the playoffs.
Morris was hired at the same time that the Glazer family, which owns the team, promoted Mark Dominik to general manager. The GM's job appears to be safe, although questions persist about whether he provided the type of talent necessary to be successful.
"I think that's a fair question, and I do take responsibility for what happened on this football team as well. Obviously as a general manager, my job is to help acquire talent, provide talent, draft players and get us to a competitive level," Dominik said.
Morris began his stint as the league's youngest coach with a seven-game losing streak. It ended with a skid that rivaled some of the worst stretches in franchise history, in part because it came only a year after it looked as though the plan to build with young players was on track.
"Obviously we all felt like at 10-6 ... the team was going in the right direction," Dominik said. "Certainly during the season, it's difficult to acquire talent when you have injuries. A coach is never supposed to stand up here and talk about the injuries he has or else he looks soft and weak and he can't handle it. We did have some injuries this year. It was difficult. But at the same point, I thought we had some good players here that are still developing. I still feel like we have some players that will continue to grow."
With young quarterback Josh Freeman showing great promise in his first full season as a starter, Tampa Bay won 10 games in 2010 and barely missed the playoffs. Morris entered training camp following the NFL lockout declaring he had a "youngry" team that was confident and talented enough to compete with the more experienced Saints and Falcons for a division title.
The team's strong start included wins at home over Atlanta and New Orleans that lent credence to the coach's assertion that a 48-3 road loss to San Francisco was simply a bad day at the office, not a sign that the Bucs were not nearly as good as their record suggested.