Storyteller invites Olympia students to imagine

Send a link to a friend
[January 03, 2012] ATLANTA -- Call him Grandpa Mike, Dr. Lockett or "Yeh Yeh" -- he goes by all of those names -- he doesn't care as long as you listen to his stories. He is Dr. Michael Lockett, "The Normal Storyteller." Not "normal," but Normal, as in Bloomington-Normal, his hometown. He enjoys the double meaning and the delayed responses.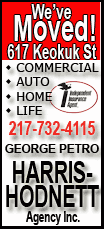 He isn't concerned about appearing "normal" as long as his words paint pictures in the minds of listeners; as long as children are inspired to use their imaginations to follow him into the world of make-believe; and as long as adults are able to leave the present long enough to conjure up the characters and places his stories describe.

Lockett's storytelling program was an exciting send-off for the students at Olympia South Elementary in Atlanta as they began their holiday break. They all left with a smile and the room was full of chatter. Holiday excitement? Probably, but it started with the storyteller.

As a former educator, it is Lockett's mission to create pleasant experiences, to encourage a desire to learn new things and to open minds to different ideas. He taught fourth through sixth grades in a public school, was the principal at an alternative school for two years and a school administrator for 12 years. He also has been an instructor at the college level -- at Aurora University, Western Illinois University and Bradley University -- for a total of 30 years in the field of education.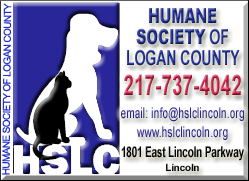 His doctorate is in curriculum, which makes him constantly aware of content and age-appropriate material. Storytelling became his method of communicating messages of caring, sharing, responsibility and humanity. Having fun along the way is a great way to spend your time.
Lockett has been a presenter at the Storytelling Festival in Jonesboro, Tenn., and other similar venues and is a member of a national storytelling network. He has developed flexible programs that can be adapted for schools, churches and other groups that want to enjoy the storytelling experience.
With his son, Mark, as the studio manager and webmaster, Lockett has recorded several tapes and CDs with hundreds of stories and has included stories on a website for teachers, parents and anyone who wants to listen to them. He has also written six books.
"I invite teachers to download stories from my website," Lockett said, "and share them with the students. There are over 150 stories they can choose from."
What about that other name, Yeh Yeh?
"I just returned from Taiwan and China," Lockett said. "In China, they call me 'Yeh Yeh.' which basically translates to 'Grandpa' Mike. In Taiwan I go to schools and libraries for programs. It is part of their culture to learn from storytelling. They love it and I love going over there." Lockett has also learned some of their languages.
"I have told stories in 27 states in this country and in 10 foreign countries," he explained. "I'm one of 10 storytellers that have been invited to the Holy Land for 10 days, April 29 to May 12, 2012. We'll travel around the country of Israel and go to schools to do programs."
The students at Olympia followed the stories, but they also followed directions for making sounds and motions that went along with the stories. They became absorbed in the stories and reacted to the cues with such attention that the entire audience moved in sync and responded with exact timing.
It was definitely a good way to have some fun as the school week wound down. The imaginations were warmed up and ready for the excitement of Christmas.
[By MARLA BLAIR]