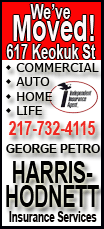 There was no question someone had to take the fall for Indy's unmitigated disaster of a season, but the heavy favorite was coach Jim Caldwell. Chances are good that he, too, will be gone soon enough, since whoever assumes the front-office role shared by Polian, the vice chairman, and his son, Chris, the general manager, is likely to insist on choosing his own coach. That left Peyton Manning as the one -- and maybe only -- guy in Indianapolis who still commands owner Jim Irsay's unwavering loyalty.
Everyone involved insisted the moves weren't triggered by a power struggle -- Irsay dropped the phrase, "It was time" more than once during his opening statement -- but removed any doubt about who the No. 2 man was in the Colts' organization.
Irsay has already promised to bring Manning back if he's healthy, even though that's a very big if after three neck surgeries in the last 19 months and the fact that the club will have to fork over a $28 million bonus to their star come in March, long before they know whether he'll be able to withstand the rigors of a full season.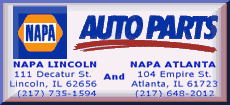 Then there's the added complication of what to do with the No. 1 pick in April's draft that this season's 2-14 record delivered. The Colts are likely to take Stanford's Andrew Luck, considered the most NFL-ready quarterbacking prospect since Manning, a move that would commit a huge sum of money to just one position on a team with plenty of problems elsewhere that need fixing.
Irsay can be a hard guy to read, especially if you try following his rapid-fire, frequently changing moods on Twitter. But he's been consistent about one theme throughout his tenure, and he repeated it Monday even as he was pulling the rug out from beneath the Polians.
"When you see something that you know is going to have greatness with your franchise, you go after it. That is always the way I've been," he said. "When I've talked about pillars of a franchise, quarterback, general manager and head coach, if you have a chance to get a great one, you get it, because there are not a lot of great ones. So you do what you have to do to try to get some of those pillars in place."
It could apply to drafting Luck, but it definitely covers Manning. It also hints at some differences between the owner and the man credited with restoring not only the Colts' franchise more than a dozen years ago, but also with turning the Buffalo Bills into a Super Bowl-worthy contender at the start of his NFL career and overseeing the Carolina Panthers' quick transformation from expansion team to respectability in between. Irsay heaped plenty of praise on Polian even as he showed him the door, but tellingly said almost nothing about Chris, who only began emerging from his father's long shadow to handle personnel matters this season despite being given the title of general manager four years ago.
Whether the old man's genius for evaluating talent rubbed off on the son remains to be seen, but Chris clearly inherited some of his overbearing nature. After learning that Manning was lost for the season, the Colts' fallback plan was to coax Kerry Collins out of retirement, a costly move that upset veterans such as Reggie Wayne -- who lobbied for Manning's backup, Curtis Painter, to get the job -- and proved to be a washout when Collins' season ended after a short stint because of a concussion.