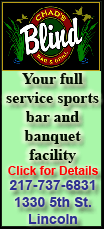 Atlanta's Joe Johnson shot an airball at the buzzer, giving the Bulls the win.
Deng finished with 19 points for the Bulls.
Rose missed a runner with 21 seconds left, but Atlanta's Jeff Teague missed two free throws. Rose then drove past Teague and scored over the Hawks' Josh Smith with 9.9 seconds left to put the Bulls up 74-73.
Al Horford, who led the Hawks with 16 points, was fouled and split two free throws with 7.7 seconds remaining.
Marvin Williams added 14 points and Josh Smith had 13 for Atlanta, which shot just 35 percent from the floor but held Chicago to 34 percent.
The Bulls have won four straight and their 5-1 start is their best since opening 12-0 in 1996-97.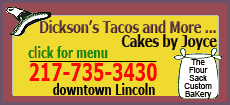 Horford scored eight points as Atlanta extended its lead to 19 late in the third before the Bulls scored the last five points in the quarter. The Hawks led 56-42 entering the final period.
Rose, last season's MVP, scored 11 points early in the fourth, including three 3-pointers. His pullup 3 cut Atlanta's lead to two with 8:15 to play and capped the Bulls' 20-3 run.
Two minutes later, Rose passed to Deng for a 3 in the corner, evening the score at 62 for the game's first tie.
Johnson answered with a 3 of his own to spark a six-point Atlanta run. Chicago closed the gap to one on a series of free throws by Deng, setting up the stretch run.
The Bulls led the NBA in defensive efficiency last season and are in the top 10 again so far this year, but Atlanta began the day leading the league in fewest points allowed. During several stretches of the game, it looked like neither team could score.
The Bulls had won three straight coming in and were coming off a 40-point rout of Memphis on Sunday but didn't lead until Rose's spectacular crossover move and layup to put Chicago up 72-71 with 57.9 seconds to play.
The Hawks played in a back-to-back game for the third time in the first 10 days of the season and for the fourth time in five nights, all games in different cities.