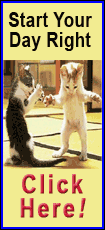 Fisher interviewed for their head coaching job Tuesday, arriving via owner Stephen Ross' helicopter. He flew off several hours later.
Fisher is believed to be the Dolphins' top choice, and Ross is willing to pay big money, but competition from other NFL teams may be fierce.
The Buccaneers and Rams fired their coaches on Monday, increasing to five the number of coaching vacancies. The Rams' vice president and chief operating officer, Kevin Demoff, happens to be the son of Fisher's agent, Marvin Demoff.
The Dolphins caught a break when the Chargers said Tuesday they'll keep coach Norv Turner. Fisher, a Southern California native, likely would have found the San Diego job appealing.
Fisher appears to be the highest-profile candidate available. He coached the Titans franchise for 17 years and led Tennessee to the 2000 Super Bowl. He stepped down a year ago as the league's longest-tenured coach, saying he needed a break, and sat out the 2011 season.
The Dolphins fired Tony Sparano last month with three games to go in his fourth season as their coach. They satisfied the NFL's Rooney rule requiring an interview with a minority candidate when they met Monday with interim coach Todd Bowles.