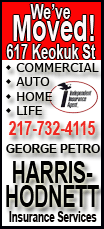 And Cuban insists the league still messed up by not giving the champions a game in Washington.
"It doesn't change the fact that they didn't (schedule) a game in DC for us," the Mavericks owner wrote Tuesday in an email. "Given the compressed schedule it should have been more of a priority because they knew better than any of us how few days off we would have to do something."
Cuban said Monday night in Dallas that "the league office was stupid or dumb or worse" to not schedule the defending champions in Washington so they could have the traditional trip to meet the president. But the NBA noted that scheduling that game wouldn't have necessarily meant seeing President Barack Obama.
"Our jurisdiction doesn't extend to scheduling the president, and scheduling the Mavericks against the Wizards would have been no guarantee that the president would be in town and available," league spokesman Mike Bass said.
But, Bass said, the league did find a suitable solution.
"We learned that he would be available on Jan. 9 and began working with the Mavericks to accommodate that availability and the Mavericks' schedule. Fortunately, we were able to make it work," Bass said.