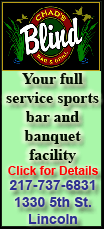 Now Angelo's out.
He was fired Tuesday following a team collapse marked by injuries to Jay Cutler and Matt Forte and a drug scandal involving Sam Hurd.
Angelo had been on the job 11 years, but the Bears called for change after an 8-8 season. A questionable draft record and an inability to fill big holes, particularly on offense, led to his ouster.
His dismissal comes after a wild season in which the Bears at one point seemed a lock to make the playoffs. A five-game losing streak spoiled a 7-3 start, keeping Chicago out of the playoffs for the fourth time in five years, and Angelo wasn't the only one on his way out on Tuesday.
The Bears also confirmed that offensive coordinator Mike Martz and quarterbacks coach Shane Day won't be back. Martz had an expiring contract, and there had been plenty of speculation he would be gone after two seasons.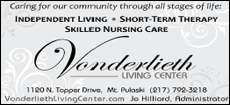 Coach Lovie Smith, however, appears safe for now. The team said on its website he will remain in his job and "continue to evaluate his coaching staff."
Angelo was signed through the 2013 season, but he was undone on a number of fronts. The next GM will inherit a team that could use help on the offensive and defensive lines, at wide receiver and in the secondary. Forte's rookie contract is up. Pro Bowl linebacker Lance Briggs would like a new one even though he has two years left on his six-year deal.
Still, the Bears believe they can make a run next season. Angelo won't be the one overseeing it, though.
"I have tremendous respect for him and am sorry to see him go," Smith said in a statement. "But I also will embrace the opportunity that comes with change. As I said yesterday, we have an excellent core in place. I look forward to working with a new general manager to bring a championship to Chicago."
Cutler broke his right thumb trying to help make a tackle following an interception during a victory over San Diego on Nov. 20, and the Bears didn't win again until the season-finale at Minnesota on Sunday.
It didn't help that Forte sprained a ligament in his right knee against Kansas City on Dec. 4, leaving the offense without its two best players. Those would be blows for any team, but they were crippling for Chicago. Throw in Hurd's arrest on federal drug charges in mid-December, and what looked like a promising season turned into a disaster for the team and organization.
The injuries exposed a glaring lack of depth as the Bears tumbled out of playoff contention.
The low point might have been the loss at Denver when Marion Barber ran out of bounds late in regulation. That stopped the clock, giving the Broncos enough time to tie the score. If that weren't enough, he lost a fumble in overtime, helping set up the winning field goal.