Draymond Green had 18 points and 14 rebounds, while Keith Appling added 16 points for the Spartans (14-2, 3-0 Big Ten), who have won 14 straight.
Jordan Taylor scored 28 points for the Badgers (12-4, 1-2).
Evans' apparent game-tying 3 was overturned after officials ruled he didn't get the shot off before time expired.
It was another rare home loss -- and another rough shooting night -- for the Badgers, who shot poorly from outside in a home loss to Iowa on Saturday.
It was only the Badgers' 14th loss, and eighth conference loss, at home under Bo Ryan.
Green hit a pair of free throws to give the Spartans a 54-52 lead in overtime, but Evans scored inside to tie the game.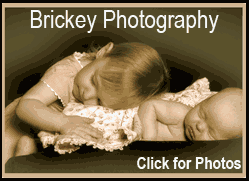 After defensive stops on both ends, Brandon Wood drove the lane and passed to Derrick Nix, who scored to give the Spartans a 56-54 lead. Nix then scored again on a putback, putting Michigan State up 58-54 with 1:44 left in overtime.
After a long missed 3-point attempt by Wisconsin's Ben Brust, Appling went to the line and hit one of two free throws for a 59-54 lead with 50 seconds left.
Berggren missed from 3-point range, and Green hit a pair of free throws. Taylor then hit a 3-pointer to cut the Spartans' lead to 61-57 with 22.6 seconds left. Appling hit a pair of free throws -- but Taylor hit another 3-pointer with just over 10 seconds left.
Green missed two free throws before Evans desperation 3-pointer at the buzzer appeared to tie it.
The Badgers, a team that has been overly reliant on streaky outside shooting this season, shot 3 for 28 from 3-point range in the loss to the Hawkeyes. Ben Brust was 1 for 9 from 3-point range in that game.
With Wisconsin back to shooting -- and once again mostly missing -- 3-pointers early in the second half, Michigan State led 39-35 after Green scored inside with 9:49 left in regulation.
Green picked up his fourth foul less than a minute later.
But the Spartans were able to make a run with Green on the bench, taking a 48-43 lead on Appling's driving layup -- which he hit while falling to the floor.