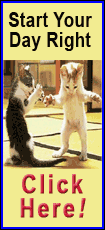 This year's sale offers eight cookie varieties -- Thin Mints, Caramel DeLites, Shortbreads, Lemonades, Peanut Butter Patties, Peanut Butter Sandwiches, Shout Outs and Thanks-A-Lots. The Shortbread box will come in a special box this year to mark Girl Scouting's 100th anniversary, which will officially occur on March 12.

Every year, thousands of girls gain valuable knowledge while providing the community with a special treat. The cookie sale is an integral part of Girl Scouting's business and economic literacy initiative for all girls ages 5 to 17. Girls develop essential skills such as goal-setting, decision-making, money management, people skills and business ethics.

Operation Cookie Share returns this year. This allows customers to not only support their local Girl Scouts, but also show their support for our military. When customers are asked if they would like to purchase cookies, they will also have the option to purchase additional boxes for military troops. This is the third year for the program, which has resulted in a total 145,164 boxes being delivered to military troops. Operation Cookie Share will run from pre-sales ordering throughout the cookie drive.

Operation Cookie Share is in conjunction with the Adopt-a-Soldier program sponsored by State Farm's military affinity group, an employee resource group that supports the military and their families.

The Girl Scout cookie drive has become a well-known annual event that helps girls develop important leadership skills they will use throughout their lives. The activity provides finance, marketing, and public speaking skills, along with valuable experiences that build a girl's self-confidence to help her develop her own personal leadership style.

"Many successful businesswomen today say they got their start selling Girl Scout cookies," said Pam Kovacevich, CEO of Girl Scouts of Central Illinois. "Girls practice useful life skills like planning, decision-making and customer service. It's always exciting to see girls developing skills they might not realize they are developing while it's happening."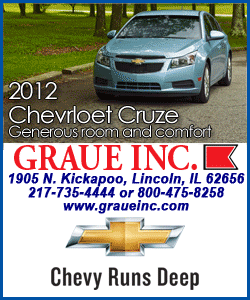 Proceeds from the sales of Girl Scout cookies remain local. This revenue is used to directly benefit girls by supporting troop activities and allowing the council to provide year-round programming on topics of community service, outdoor education, financial literacy, science and the arts. Proceeds also provide support for training adult volunteers and financial assistance to make Girl Scouting available to all girls.
For more information about Girl Scouts of Central Illinois or the cookie sales, go to www.girlscouts-gsci.org or contact Erica Douglas at 877-477-4757, ext. 1506
[Text from file received from Girl Scouts of Central Illinois]