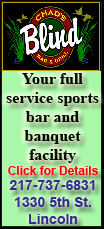 They had run into each other earlier in the end zone when Cook scored the night's pivotal touchdown, then leaped on the smiling orange. Only after the game did he learn a woman was wearing the Obie outfit.
"I didn't know you were a girl," he told her. "I apologize."
The Mountaineers ran over everything in their path Wednesday night, including the Clemson Tigers. Geno Smith tied the record for any bowl game with six touchdown passes, and the No. 23-ranked Mountaineers set a bowl scoring record with their high-powered offense by routing No. 14 Clemson 70-33.
But it was a defensive player -- Cook -- who made the most memorable play by returning a fumble 99 yards for a touchdown to break the game open.
Standing in the sideline, Smith watched a video replay of Cook's touchdown in disbelief.
"Crazy, man," Smith said. "When I saw that, I knew things were breaking our way."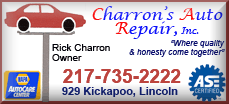 Cook collided comically with mascot Obie after scoring one of the Mountaineers' five TDs in the second quarter, including three in the final 2:29 for a 49-20 lead. It was the highest-scoring half by a team in a bowl game.
"I always envisioned making great plays," Cook said. "If you think it will happen, it will happen."
Tavon Austin tied a record for any bowl game with four touchdown catches. Smith went 31 for 42 and had 401 yards passing to break Tom Brady's Orange Bowl record. Smith also ran for a score, helping West Virginia break the bowl record for points established six nights earlier when Baylor beat Washington 67-56 in the Alamo Bowl.
"Never could we imagine we'd put up 70 points," Smith said.
"It was like a virus," Clemson coach Dabo Swinney said.
The Mountaineers (10-3) won in their first Orange Bowl appearance and improved to 3-0 in Bowl Championship Series games.
"Our guys felt like they weren't getting too much credit," West Virginia coach Dana Holgorsen said. "And they wanted to make a statement in this game."
Clemson (10-4) lost playing in its first major bowl in 30 years. Despite the drubbing, Swinney said, the wait for a return trip won't be so long.
"It won't be 30 years," Swinney said. "We'll be back."
The offensive showcase was the latest in a succession this bowl season, and perhaps the last. Defense is expected to dominate in the final BCS game Monday night, when Louisiana State faces Alabama for the national title.
West Virginia totaled 589 yards and 31 first downs. Smith was chosen the game's outstanding player but gave Austin an assist.
"He won me an MVP," Smith said. "He's one of the quickest guys I've ever seen, and it's just a blessing to have a guy like him on my team."