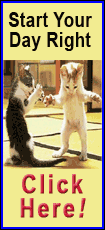 In this Big 5 vs. Top 5 matchup, the Owls put on a show for the home fans -- and all of Philly seemed to hit the court for a wild celebration.
Khalif Wyatt made two lead-stretching 3s and scored 22 points, and Rahlir Hollis-Jefferson added 17 points to help the Owls knock off No. 5 Duke 78-73 Wednesday night.
"Every time we needed a stop, it seemed like we got one," Wyatt said. "We kept getting big stops and big rebounds and we just played really tough today."
Long a regular in the NCAA tournament, the Owls (10-3) proved again how formidable they are against basketball's elite.
Under coach Fran Dunphy, the Owls have made a habit out of upsetting some of the better programs. They beat No. 8 Tennessee in 2008, No. 3 Villanova in 2009, No. 9 Georgetown last season, and, now, Coach K and the Blue Devils.
This one felt better than all of them.
"Whenever you play Duke, you want to beat those guys," Owls forward Ramone Moore said.
Moore, Wyatt and Hollis-Jefferson all played a role in the win. So did Anthony Lee and Aaron Brown. Even star guard Juan Fernandez made up for an off-night from the field with a team-high six assists.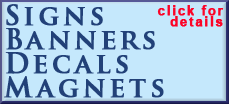 Dunphy said he needed a total team effort to beat Duke and that's what he received on the home court of the NBA's 76ers. The Owls shot 56 percent from the field (31 for 55), outrebounded Duke 32-29, and scored 21 points off turnovers.
"We're thrilled to be standing here as winners tonight," Dunphy said.
Duke wasn't sure what hit them.
The Blue Devils looked little like the team that stormed off to one of the best starts under coach Mike Krzyzewski.
Asked if he could see this type of performance coming, Krzyzewski held out his hands as if he were staring into a crystal ball.
Their future looked cloudy.
"If I saw it coming, I would have faked an illness, instead of getting ill during the game," Krzyzewski said.
Using tough man-to-man defense that limited Duke's long-range shots, the Owls grabbed the lead midway through the first half and never let it go. When the Blue Devils (12-2) crept within three points in the waning minutes, Wyatt hit those consecutive 3-pointers for a 66-57 lead.
Wyatt hit the first 3, stretched his arms, put his palms down, and ran like a little kid imitating a plane. When his next 3-pointer fell moments later, he mimicked that plane again -- and Temple was really ready to take off.
The Owls had lost nine straight times to Duke, and hadn't beat the Blue Devils since Jan. 25, 1996. This decisive victory in front of more than 20,000 fans gave the Owls wins over top-10 teams for the fourth straight season, all in Philadelphia.