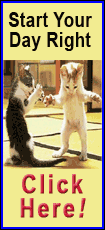 That it wasn't pretty hardly mattered. Somehow, some way, Tebow got the Denver Broncos an invitation to the playoffs for the first time in six years -- something that seemed unimaginable after the team sputtered to a 1-4 start.
Now he's got to do something even more unimaginable. Find a way to regroup after finishing the season in a funk and beat the banged-up but still intimidating Pittsburgh Steelers on Sunday in Denver.
Do it, and the cult of Tebow grows. Kids will be Tebowing at recess, while their fathers practice the art in their offices.
Fall short, and maybe it's time to start facing reality.
Tebow is not just the worst quarterback in the playoffs, leader of a team that scored the least points of any team in the postseason. He may be the worst quarterback in the NFL.
OK, maybe not worse than Curtis Painter, who had the unfortunate task of filling in for Peyton Manning in Indianapolis. And it's true that Blaine Gabbert was atrocious this year in Jacksonville.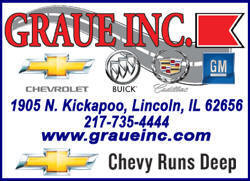 But you get the picture. If not, the NFL Network is likely running a replay of the New Year's Day debacle in Denver when the Broncos could manage only three points against Kansas City.
Don't bother looking for the highlights. There weren't any.
In a game the Broncos figured they had to win to make the playoffs, Tebow was beyond awful. He completed just 6 of 22 passes for just 60 yards, fumbled with his team inside the red zone and threw a late interception.
More troubling for the Broncos, though, has to be that Tebow seems to be regressing. Teams are forcing him to stay in the pocket more, and it's clearly a place he's not comfortable. His touch on short passes is awful, and he slings the ball on long ones as though he's playing street ball with the neighbors before heading inside to eat dinner.
Worst of all, the magic seems to be gone. And without that, Tebow is pretty much what he was when the Broncos started the season -- a third-string quarterback with a skill set that worked magic in college but isn't well suited for the NFL.
John Elway understood that early in Tebow's remarkable run when he dismissed suggestions that the Broncos had found their quarterback of the future. The Broncos' boss has changed his tune some since then, but his ride on the Tebow bandwagon has been a cautious one at best.
Elway suggested this week that Tebow has a shot at playing his way out of his funk. What he needs to do, the Hall of Fame quarterback said, is make quicker decisions and stop being tentative with his passes.
In other words, start acting like a real NFL quarterback.