Hamilton started after missing the previous two games with a sore left groin. He received a warm welcome from Detroit fans, many of whom stood and applauded the veteran guard who spent nine years with the Pistons before being waived prior to this season.
Hamilton went 5 of 9 from the field and added five assists. Derrick Rose had 17 points and 10 assists for the Bulls.
Greg Monroe had 19 points and 13 rebounds for Detroit. Pistons guard Rodney Stuckey didn't play in the second half because of a left groin problem.
Rose, last season's NBA MVP, was shaken up late in the fourth quarter when he landed hard following a drive to the basket. He was able to stay in the game.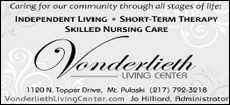 Hamilton chatted a bit with some former teammates while out on the court warming up about 45 minutes before the game. He was announced last among Chicago's starters, and the crowd showed its appreciation.
Hamilton led Detroit to the 2004 NBA championship but was benched for an extended period last season amid a falling out with then-coach John Kuester. The Pistons fired Kuester after the season, then parted ways with Hamilton following the lockout.
The Pistons were held scoreless until Monroe's layup 3:54 into the first quarter. Hamilton then made a tough shot off the backboard while being fouled. His three-point play made it 9-2.
A dunk in transition by Rose put Chicago ahead 20-10, and a 3-pointer by Kyle Korver made it 47-33 in the second quarter. The Bulls led 51-35 at halftime.
Hamilton scored seven points in the third quarter, including a perimeter shot that gave the Bulls their biggest lead at 57-37. After the Pistons pulled within a dozen, Hamilton made a 3-pointer from the right corner for a 67-52 advantage.
With 5:04 left in the fourth quarter, Hamilton was slow getting up after being fouled hard by Will Bynum in transition. He was able to make the two free throws and continue playing.