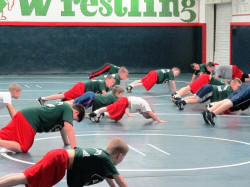 Lincoln Youth Wrestling team members begin each practice with warmup exercises, including push-ups and running in place to get things loosened up and ready for a workout.
Wrestlers are tough players. The LYW team has shirts that state a popular mantra: Pain is Temporary -- Pride is Forever. Strain and discomfort will pass, but self-confidence and pride are yours to keep.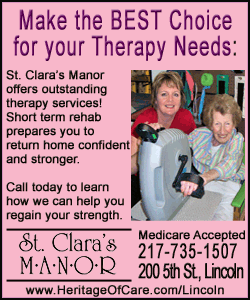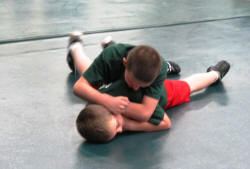 Braden Saylor overwhelms the competition and spins Devyn Snow to the mat during practice. The wrestlers took turns scoring as they went head-to-head in a well-matched pairing.
Assistant coach Brian Turley said, "but don't do this...," as he pitched Luis "Bubba" Cook off his feet for effect. The lesson: Follow your opponent to the mat; don't lose contact. Point made, especially for Luis.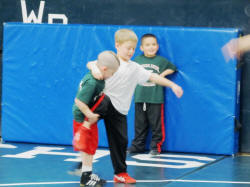 Bentley Wise followed coach Turley's instructions and up-ended Riley Helton with one swift move that seemed to work pretty well. At least the smaller wrestlers are closer to the ground. They also fall easy.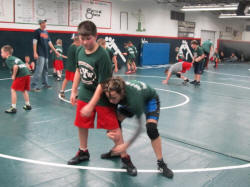 Chelsey Werth, 13, is the only girl on the Lincoln Youth Wrestling team. She and Kade Schmidt, 10, were well-matched at a recent practice, and she didn't hesitate to apply lessons learned.