MACY'S INC.: The department store chain is benefiting from its sweeping plan to tailor merchandise to local markets. Its exclusive merchandise, including celebrity names like Donald Trump, has also attracted shoppers. It's also done well with Madonna's Material Girl fashion collection aimed at teens.
NORDSTROM INC: Nordstrom began offering free shipping on most items without any minimum purchase for online shoppers. It's also improved its service, and last year added Wi-Fi access to all its full-line stores. Like many designer stores, it has weaned shoppers off of discounts by offering limited inventory of designer merchandise.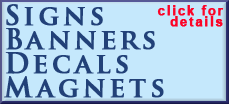 COSTCO WHOLESALE CORP: The wholesale club operator woos shoppers with discounted household items sold at bulk. It's also attracted shoppers who like to go on treasure hunts, looking for sharply reduced top fashion brands in limited quantities.
TJX COS.: The operator of TJ Maxx, Marshalls and Home Goods has lured shoppers who like top brands but don't want to pay full price.
LIMITED BRANDS INC.: The Cincinnati-based Victoria's Secret parent has enticed shoppers with affordable luxuries like its Dreams Angels' fragrance launches.
THE LOSERS:
TARGET CORP. The discounter is feeling more pressure from a rebounding Wal-Mart Stores Inc., which is hammering low prices in a bid to improve sales.