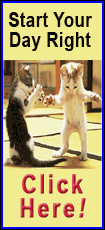 The most recent drop in reserves reflected an economic crisis in Egypt that has gained momentum with the nearly yearlong political turmoil building since Mubarak was pushed from power.
The bleeding of reserves threatened to seriously impair the country's credit-worthiness even further, as well as its ability to not only service it debt but meet the needs of a population clamoring for new opportunities in a country where over 40 percent live on or below a poverty-line of $2 per day.
Foreign reserves dropped to $18.1 billion in December, down roughly $2 billion from the previous month. The fall came even as officials tried to stem the slide over the past two months by raising policy rates and issuing dollar denominated debt.
Near daily protests, work stoppages and growing concerns about the pace of the country's post-Mubarak political transition and its overriding economic troubles have done little to either attract new foreign investors or convince ones already in the country to keep their money in place.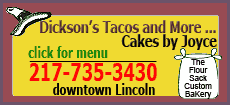 "We believe the continued significant shedding of the (reserves) in December 2011 is attributable to the widening of the trade deficit, the decline in tourism revenues, the exodus of the remaining foreign investors from the securities market and costlier debt repayments on the back of a depreciated currency," Cairo-based investment bank Beltone Financial said in a statement.
The country's military rulers and interim government have been trying to shore up the pound, and officials said they have refused requests to significantly devalue the currency. The moves have done little to allay concerns.
The three major credit ratings firms -- Standard & Poor's, Moody's Investors Service and Fitch Ratings -- have all downgraded Egypt's sovereign rating over the past few weeks, pushing it deeper into junk status, while the government's heavy-handed crackdown on protesters has sounded alarm bells internationally over its commitment to democratic reform.
The daily protests and occasional flare-ups of violence have also heavily affected tourism -- a traditional foreign currency mainstay for Egypt. In addition, investors have voiced concerns over the strong showing by the once-banned Muslim Brotherhood and the more hard-line Islamic Salafi parties, which have posted solid wins in the three-stage parliamentary elections. The last vote for the lower house ended this week.