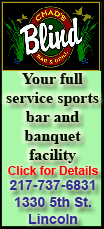 Benchmark crude for February delivery rose 37 cents to $102.18 a barrel at late afternoon Singapore time in electronic trading on the New York Mercantile Exchange. The contract fell $1.41 to settle at $101.81 in New York on Thursday.
In London, Brent crude was up 12 cents at $112.86 a barrel on the ICE Futures exchange.
Traders will be closely watching the Labor Department's jobs report for December, scheduled to be released later Friday. The department on Thursday reported another drop in the number of people filing for unemployment benefits, and ADP, which processes payroll data, said private employers added 325,000 jobs last month.
Crude has jumped from $75 in October amid signs the U.S. economy is slowly improving. The unemployment rate was 8.6 percent in November, and a further drop would signal to investors that as the economy strengthens, so too will demand for crude products such as gasoline and diesel.
"We expect any surprises out of the employment report to lean toward the bullish side," energy consultant Ritterbusch and Associates said in a report. "However, euro zone debt problems are a more critical determinant to oil over the next couple of months."