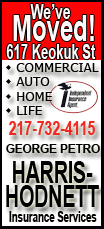 The 51-year-old father of two died in his hometown in New York on New Year's Eve, killed in a "friendly fire" shooting trying to stop a pharmacy robbery, becoming the first agent for the Bureau of Alcohol, Tobacco, Firearms and Explosives to be killed by gunfire in the line of duty since the infamous raid on a religious cult compound in Waco, Texas, in 1993.
Law enforcement officials from New York and beyond will gather Friday at a church on Long Island for Capano's funeral.
"We have special agents; John was a very special agent," Eric Immesberger, who heads the ATF's Long Island office, said this week in describing the 23-year veteran. "As a supervisor, John was a go-to guy for me. When I needed something done right the first time, I would ask John."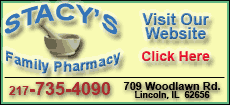 Immesberger described Capano has an intense individual who was "all-business" when it came to doing his job, but added: "As much as he did love ATF, he loved his family 100 times more." Capano is survived by his wife and a son and daughter.
Capano, who grew up in Seaford and lived in nearby Massapequa, was filling a prescription for his cancer-stricken father last Saturday when a man carrying what turned out to be a pellet gun announced a robbery in a Seaford pharmacy. Capano followed the suspect out the door where they struggled for Capano's weapon in a skirmish on the sidewalk.
A retired Nassau County police lieutenant who owns a deli three doors down, and an off-duty NYPD officer eating at the deli, raced to the scene. The attorney for the retired lieutenant said in an interview Thursday that his client, 54-year-old Christopher Geraghty, opened fire after a shot whizzed past him, mistakenly thinking that Capano was the robbery suspect.
Moments later, the NYPD officer shot and killed the hold-up man, later identified as a career criminal with a history of pharmacy robberies.