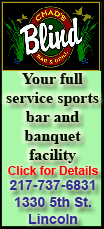 ESPN, citing unnamed sources, first reported Thursday night that an official announcement would be made Saturday, and that O'Brien would continue as an assistant with the Patriots the rest of the postseason.
Penn State coaches contacted by The Associated Press said they had not received any word late Thursday night about O'Brien or anything else related to the two-month long search to replace Hall of Famer Joe Paterno. The Nittany Lions' leader for 46 seasons was fired Nov. 9 in the aftermath of child sex abuse charges against retired defensive coordinator Jerry Sandusky.
O'Brien has no apparent ties to Penn State, which has rocked by a scandal that also led to the departure of school President Graham Spanier.
A Patriots spokesman declined to comment. Penn State athletics spokesman Jeff Nelson cited department policy to not comment on reports to "protect the integrity of the search."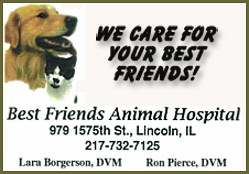 O'Brien interviewed on Thursday, his agent said. Joe Linta told The Associated Press, earlier Thursday, that O'Brien was "flattered by the interest."
USA Today first reported that O'Brien was scheduled to interview, citing an unidentified person with knowledge of the situation.
This was O'Brien's first year coordinating the Patriots' high-scoring offense, but has he coached Tom Brady since 2009 and spent 2008 coaching receivers.
O'Brien recently was in the spotlight when he and New England's star quarterback got into a heated argument, shown on national television, after Brady threw an interception in the end zone in the fourth quarter of the Patriots' 34-27 win over the Washington Redskins on Dec. 11.
"He's been a great coach and friend. We have a great relationship; probably a very unique relationship in that we communicate all the time," Brady said Sunday about O'Brien. "I always enjoy working with him and he's done an incredible job with this team and this offense."
The Patriots are off this week, and will host a divisional round playoff game next weekend. They went 13-3 this season, won the AFC East championship going away, and secured the conference's No. 1 seed throughout the playoffs.
New England closed the regular season on an eight-game winning streak, and scored 513 points, the most in the AFC. Brady threw for 5,235 yards and 39 touchdowns, while being picked off just 12 times.
"I don't know what's going to happen," Brady said when asked if he would miss O'Brien's coaching. "I hope he's here for a long time and I told him that, too."
O'Brien joined New England in 2007 following 14 seasons on the college level, including stops at Duke, Maryland and Georgia Tech. He played football at Brown -- Paterno's alma mater.
Paterno, Division I's winningest coach with 409 victories, coached 46 seasons before being ousted by trustees.
Penn State officials had termed the search "methodical and deliberate." Acting athletic director David Joyner had said he would like to give Paterno's replacement at least a few weeks to recruit before high school seniors can begin to announce their official intentions to attend college on Feb. 1.