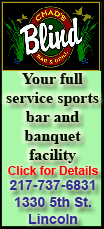 Mario Chalmers and Chris Bosh made up for the absence of the Miami's injured stars, carrying the Heat to a 116-109 triple overtime victory over the Atlanta Hawks on Thursday night.
With James and Wade cheering from the bench, Bosh scored 33 points and Chalmers had 22 of his 29 points after the third quarter, including five of Miami's seven points in the third overtime.
"Coach said I had to be aggressive," Chalmers said.
Wade missed his second straight game with a sore left foot and James was held out after he turned his left ankle late in the third quarter of Wednesday night's 118-83 win over Indiana. Neither was in uniform.
Bosh hit a last-second, tying 3-pointer at the end of regulation to force the first overtime.
"It was a lucky shot," Bosh said.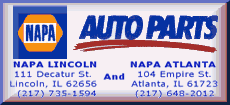 Heat coach Erik Spoelstra said his team survived a test of its character.
"That game, the way it went down in the end, was an exercise in absolute endurance and mental and physical toughness," Spoelstra said.
"Both teams played their hearts out there at the end."
Joe Johnson had 20 points for the Hawks, who did not score in the third extra period. It was only the 10th time in NBA history that a team did not score in an overtime period.
Josh Smith added 17 points and 13 rebounds for Atlanta, which was seeking its second win over the Heat in four days but missed 15 of 46 free throws.
Hawks coach Larry Drew said his players ignored his warning against a letdown if James and Wade didn't play.
"There was a total, total mental letdown," Drew said, adding his players lacked the spark they had when they won 100-92 in Miami on Monday.
"I didn't see the sense of urgency I saw in Miami," Drew said. "The tendency is to let your guard down, and we certainly did tonight."
Bosh, the only healthy member of Miami's Big Three, also had 14 rebounds. Rookie Terrel Harris had nine points and 14 rebounds.
The Hawks led 93-90 when Bosh launched the tying 3-point attempt from the wing over Marvin Williams with only six-tenths of a second remaining in regulation.
Miami took a 67-54 lead on a 3-pointer by Chalmers midway through the third before the Hawks closed the quarter with a 16-1 run to take control.
Little-used rookie Ivan Johnson was a big surprise with 13 points for Atlanta. Johnson, an undrafted player from Cal State-San Bernardino, had a steal and jam to cut Miami's lead to one point and then closed the third quarter with two free throws to give the Hawks their first lead of the second half.
Ivan Johnson and Al Horford fouled out in the third overtime.
Drew said he turned to Ivan Johnson and Willie Green, who had 14 points, because he was "really searching" for players who showed "a sense of urgency."