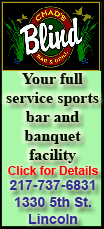 On Saturday, the Texans kick off the NFL playoffs by hosting Cincinnati. It's merely their first postseason game in franchise history, a life span of 10 seasons.
At night, the Lions, whose last trip to the playoffs came in 1999 -- and whose last win was eight seasons before that -- play at New Orleans.
There they are, Detroit and Houston, both 10-6, in there amongst recent champions and frequent playoff qualifiers.
The lack of familiarity with such surroundings doesn't seem to concern Detroit coach Jim Schwartz, who has 17 players with playoff experience, but only kicker Jason Hanson got it with the Lions.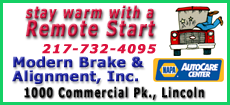 "We haven't always played our very best, I don't think any team ever does, but I think we've learned from some of the things that have happened and I think we're a little bit more battle-tested, a little more seasoned," he said. "There's one thing of learning about something, there's another thing experiencing it firsthand and seeing how it affects the team and things like that. I think that every time we're presented with one of those situations, we've done a pretty good job of doing it better the second time."
This is their first playoff appearance in more than a decade, but their second go-round with the Saints (13-3) in five weeks. The Lions fell 31-17 at the Superdome on Dec. 4.
Then again, everyone lost at New Orleans this season.
Saints coach Sean Payton dismisses the newcomer factor, saying he doesn't expect to see a wide-eyed, nervous opponent in the prime-time wild-card game.
"I don't think that there's really any correlation to new teams or experienced teams, necessarily, in the playoffs," said Payton, whose new playoff qualifier in 2006 went to the NFC championship game. "I think teams have players, typically that are on their team that might have been in the playoffs with another team, but I think it's the week of preparation. I think it becomes the key thing that wins and loses games each week in the turnover ratio, big plays, the red zone and third-down efficiency, those are the things that matter."
Schwartz is no newbie to the postseason, making several trips while an assistant with the Titans -- including to the 2000 Super Bowl, which ended with Tennessee near St. Louis' goal line trying to tie the game.
"I think every game ... you learn something, so I don't know that there's anything other than that," said Schwartz, 18-30 in his three seasons as coach. "Other lessons -- we've had some success in the playoffs, also had failures. I've been part of a wild-card team that went to the Super Bowl, also been a part of a team that had home-field advantage throughout the playoffs and lost in the first game. So, I think the finality of playoffs -- win and advance, keep playing; lose and your season's over -- I think that's probably the thing that's the most different from a regular-season game."
The Texans wouldn't know.
Born in 2002, they didn't have a winning record until last season. Their AFC South crown seemed destined when Peyton Manning was sidelined in Indianapolis, but they struggled down the stretch and lost their final three games.
Indeed, Houston's last win was at Cincinnati 20-19. And it's the Bengals (9-7) who visit Reliant Stadium on Saturday.