41-38. 45-38. 67-56. 70-33.
Seemingly endless offense has left LSU defensive tackle Michael Brockers wondering: "Where is the defense at? Does it exist?"
It will in the BCS title game.
When No. 1 LSU and No. 2 Alabama meet at the Superdome on Monday, expect every yard to be earned and touchdowns to be at a premium -- again.
Round 1 between the Tigers and Crimson Tide was the definition of a defensive standoff. LSU's 9-6 overtime victory turned into a field goal-kicking contest and left many fans outside SEC country less than thrilled about watching Round 2.
But for LSU defensive coordinator John Chavis, who spent 20 years as a defensive assistant at Tennessee before joining coach Les Miles in Baton Rouge in 2009, that first game was a thing of beauty.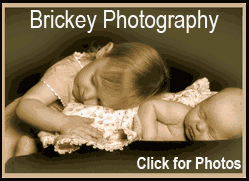 "When you got guys that are scoring every two minutes and the other team is scoring every two minutes, that's certainly exciting football for the fans to watch, but jeez," he said Thursday. "I got enough gray hair. I don't ever want to see any of that."
Then the Southeastern Conference is the place to be -- especially this season.
Coming into the bowl games, the top four teams in the nation in total defense were from the SEC, led by Alabama at No. 1 and LSU at No. 2, and followed by Georgia and South Carolina.
During the SEC's run of what will be six straight BCS titles after Monday night, the conference's top teams have often separated themselves from the best teams from the rest of the nation by excelling on defense and neutralizing potent spread offenses, like those from Oklahoma, Texas and Oregon.
Florida's championship teams in 2006 and 2008 finished sixth and ninth, respectively, in total defense, and held their BCS title game opponents to a total of 28 points.
LSU was third in the nation in total defense after it won it all in '07 and Alabama was second in '09.
Auburn was the exception last season, ranking 60th, though the Tigers did manage to limit Oregon to 19 points in the title game.
"The SEC has the best defensive linemen, no doubt," Alabama center William Vlachos said. "The team speed is stronger with the SEC defenses. I think as a unit, the SEC defenses are head-to-toe just better. We've played some outstanding players from other conferences ... but as far as a unit, I think the SEC defenses, nobody touches them."
The league has come to define itself on the less glamorous side of the ball, and at places such as Alabama and LSU the players understand that as soon as they arrive on campus.
"When you grow up watching LSU, LaRon Landry, Chad Jones and those guys, they set the bar really high so you just aspire to be like them," Louisiana-native Eric Reid said of the great safeties that preceded him at LSU.
Gary Danielson, the former NFL quarterback who has been the lead analyst for CBS's SEC coverage during the conference's run of dominance, said it's not coaching, schemes or even an emphasis on defense that separates the deep South's football powers. It simply comes down to SEC teams having better athletes to stock those defenses.