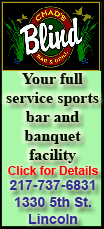 The Kings fired Westphal Thursday after two-plus seasons as coach, cutting ties amid a slow start and an escalating dispute with Cousins that threatened to consume the locker room. Assistant Keith Smart, let go by the Golden State Warriors in April after one season at the helm, signed a deal to become the team's new head coach.
With the Cousins-Westphal spat showing no resolution, Kings owners Joe and Gavin Maloof finally decided to take action. Instead of trading away a promising young big man, they made Westphal the first firing of the lockout-shortened season.
"We're in a situation here where you can't take a philosophical vacation because things are happening in real time," Kings president of basketball operations Geoff Petrie said. "You start to keep seeing the same things over and over again, you can't sit around and meditate forever about how you're going to approach them or try and change them."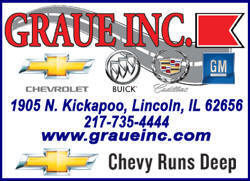 Looking to build momentum for a new arena project, Sacramento stumbled at the start again this year.
A talented and athletic -- albeit raw -- roster under Westphal was 2-5 and in last place in the Pacific Division before a 103-100 victory over Milwaukee on Thursday night with Smart on the sideline. Westphal finished with a 51-120 record in Sacramento.
The 61-year-old previously coached the Phoenix Suns and Seattle SuperSonics. In a statement released by the team, Westphal thanked the Maloofs, his coaching staff and players for the opportunity.
"While the job is far from finished, I am proud of the strides we were able to make," he said.
In the last week, all of Westphal's efforts in California's capital shattered.
He abruptly released a statement Sunday criticizing Cousins' commitment to the franchise and excused him from the team's game against New Orleans. He also said Cousins asked for a trade, which the center's agent refuted.
Petrie said he knew of Westphal's plans to release the statement but indicated that the Maloofs didn't. Petrie dodged questions about whether he supported Westphal's statement about Cousins, who expressed remorse for Westphal and said he would soon reach out to his former coach.
"It's been an emotional week and a lot of misunderstandings," Cousins said. "But it comes with the territory. Coach Westphal was a great teacher to a lot of us and a good coach. But this was a management decision."
Sacramento drafted Cousins with the fifth overall pick in 2010 after he spent one season at Kentucky. The 21-year-old was averaging 13.7 points and 9.3 rebounds in 26 minutes per game this season.
Cousins' behavior has been well documented going back to high school and his one season at Kentucky, mixing in dramatic and astonishing plays with outbursts against players, coaches, trainers and referees. His conditioning has been questioned and so has his work ethic. However, he showed up for training camp in prime condition and appeared ready for a breakout season.