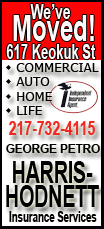 Chad Tracy was traded from the Texas Rangers to Colorado on Thursday for right-hander Greg Reynolds, the No. 2 selection in the 2006 amateur draft out of Stanford.
The 26-year-old Tracy hit .259 with 26 home runs and 109 RBIs for Triple-A Round Rock last season. He receives a non-roster invitation to spring training.
Reynolds was 3-0 with a 6.19 ERA in 13 appearances for the Rockies in 2011, including three starts. He was 6-7 with a 6.81 ERA in 19 starts for Triple-A Colorado Springs.
Colorado also finalized a $2 million, one-year deal with third baseman Casey Blake, who can earn another $1 million in performance bonuses.
The 38-year-old Blake batted.252 with four homers and 26 RBIs for the Los Angeles Dodgers last season.