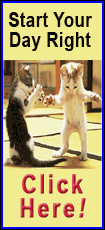 Christian Watford scored 25 points, Cody Zeller had 18 and Zack Novak's desperation heave bounced high off the backboard, sealing a 73-71 victory for No. 12 Indiana.
"We're a tough group," Novak said. "Even when we'd make runs, their crowd would get into it, try to hype their team back up which a lot of crowds don't do. But I thought we did a good job of fighting through that, and I thought we stayed pretty poised for the environment we were in."
No. 16 Michigan (12-3, 2-1 Big Ten) is 1-14 at Assembly Hall since 1996, but at least they had a chance in the latest meeting.
Despite never holding a lead, Tim Hardaway and Trey Burke scored all the points in a 13-3 run that tied the score at 68 with 3:02 to go. It was only the second tie of the game.
But the Wolverines didn't score again until Stu Douglass' 3-pointer with 2.9 seconds left.
Hardaway finished with 19 points, Douglass had 11 and Burke had 10 points and eight assists.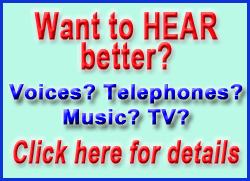 It still wasn't enough to break the Hoosiers' hex.
"I'm really proud of our team, I thought they played really hard and did some of the things we needed to do to win," Wolverines coach John Beilein said. "But we needed a couple more possessions or have a few possessions back. It didn't go our way."
The Hoosiers (14-1, 2-1 Big Ten) have won 11 straight at Assembly Hall, three times over ranked foes -- their highest season total since beating four Top 25 teams in 2005-06. The 14 wins are already a season-best for Crean, who in his fourth season in Bloomington.
Watford has had a huge hand in the remarkable turnaround.
He hit the game-winning 3-pointer against No. 1 Kentucky in mid-December, sealed Saturday's victory over No. 2 Ohio State with two free throws in the closing seconds and had the most complete game of his three-year career Thursday.
Watford led the Hoosiers with seven rebounds, was 8 of 11 from the field including 3 of 4 on 3-pointers, made 6 of 8 free throws and had four assists. Zeller had 18 points on 8-of-10 shooting, and Verdell Jones scored six of his eight points in the critical closing stretch for Indiana.
It impressed their toughest critic.
"I thought you had to recruit for grit and you had to recruit someone with grit," coach Tom Crean said. "But I've learned with these guys that grit can be developed and grit can come out. Verdell Jones and Christian Watford are developing grit. And Cody Zeller came with it. They are playing with it."