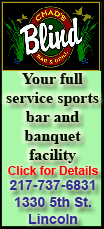 Rodgers sat out the regular-season finale against Detroit, and Green Bay gets a bye in this weekend's wild card round after earning the No. 1 seed in the NFC. The Packers will host a divisional round game Jan. 15.
For Rodgers, the opportunity to rest outweighs everything else.
"I'm not too worried about rust or anything," Rodgers said Thursday. "It's not that big of a deal, I don't think. You take some time off in the preseason, you don't play a lot in the first game or the fourth game, so there's breaks in there. You just have to stay mentally sharp. I think that's the most important thing. You want to stay up on your conditioning. So make sure I do that, got to take a lot of (practice) reps the last couple days so I feel good about where I'm at. I'm not worried about getting back out there."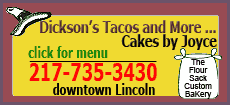 Coach Mike McCarthy found a way to help Rodgers stay mentally sharp during the season-ending 45-41 victory over Detroit. With backup Matt Flynn starting in Rodgers' place, McCarthy had Rodgers call some plays.
"It's nerve-racking," Rodgers said. "It's a lot more nerve-racking than playing, to be honest. Matt can attest to that. I was a little bit nervous in the locker room, knowing that I was probably going to get a chance to get some calls in there. But when you've got a quarterback that's in the zone and hot, it makes it a whole lot easier."
Flynn certainly was. He broke Packers' records for yards passing (480) and touchdown passes (six) in a game.
It was a big day for Flynn, who could become a free agent at the end of the season and is likely to attract interest from other teams.
"It was fun," Rodgers said. "Me and Matt spent some time together making sure we were on the same page and knowing kind of what he was comfortable with. I don't want to take too much credit because he played incredible. It wasn't like I was out there making some amazing calls. I was making some stuff that he liked and he made it work."
Now it's time for Rodgers to get ready for a playoff opponent yet to be determined.
Rodgers said he will watch this weekend's games on television, even if it isn't as valuable as the game film the Packers will see early next week.
"It's hard now being in the league seven years not to watch a game and kind of take mental notes and look at different things with what you're seeing on TV," Rodgers said. "Obviously, it's a little different than what you're seeing through film, but I'm a fan like the rest of us. I'll pay attention to it. I'm not sure if I'll watch the whole game. I'll be interested for sure."