Lincoln Youth Wrestling, initiated during the 2002-2003 school year, gives youngsters a way to learn about "moves" and direct their skills into a positive activity. Beginners, the youngest group, are 5 to 7 years old. Advanced wrestlers can include experienced 7-year-olds if they have completed a few seasons on the mats, but usually the group includes from 8 years old up to 14.

Not all the wrestlers are boys. Chelsey Werth, 13, is in her first year with Lincoln Youth Wrestling. She is in eighth grade at Lincoln Junior High. She decided to join the LYW team even though the junior high has a wrestling program.

"I decided to join the youth wrestling group because I thought I'd get more wrestling time," Chelsey said, "and most of these guys have been wrestling for a long time. I'm learning a lot because they have more experience."

Is she treated like one of the guys?

"No, not really," Chelsey admitted sheepishly. "After one practice a parent came up and asked me if their son had hurt me. He hadn't -- we had a good round -- but they were concerned about me. I was fine.

"At a meet a few weeks ago, one guy forfeited the match because he didn't want to wrestle me. That is going to happen, but I'm going to be ready to wrestle when I am out there," she explained.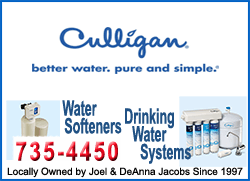 Several participants do have several years of experience, according to coach Walt Landers.
"We have several boys who started when they were pretty young," Landers commented. "Trevor Bree, 10, has been wrestling for five years; Tyler Worth is also 10, and he's been wrestling for four years; Austin O'Donoghue is 8 and has been wrestling for three years.
"There are more that started when they were pretty young and have continued with the program to become good wrestlers," Landers said.
Walt Landers has coached football and wrestling. In total he has been a coach for 25 years. Brian Turley is his assistant coach for the youth wrestlers. But Landers also gives credit to several other men who work alongside them.
"We have about 20 coaches listed for our group (Lincoln Youth Wrestling)," Landers said. "There are dads who attend practices and wrestling meets to help with the kids.
"Some of them are here tonight," he continued. "They give their time to make sure the kids have plenty of assistance when they're learning."
Dads and moms are present at practices and meets. Dads get out on the mats to instruct and coach. It gives wrestlers more individual attention and helps to keep order if a few male voices are giving instruction and making conversation with the kids.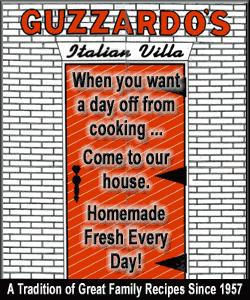 Experienced moms give sideline direction, offering an observer's point of view. They volunteer when the team hosts tournaments and home meets. And they, well, they're moms. With almost 30 youngsters on the team, ages 5 through 13, there is sometimes a need for a word of encouragement or a nudge in the right direction when a wrestler goes astray. It makes for a close-knit group when parents and kids see each other on a regular basis and have the sport in common.
Officially, Lincoln Youth Wrestling has three levels -- 6 years and under, bantam and intermediate (9- and 10-year-olds). The team is basically kindergarten through fifth grade. Upper levels are senior-novice divisions, at the junior high. But Lincoln Youth Wrestling has older youth who prefer to belong to the group. Only upper divisions from the junior high are eligible to advance to state tournaments, not those from a youth wrestling team.
Lincoln Youth Wrestling is sanctioned at the state level by the Illinois Kids Wrestling Federation. Older divisions are sanctioned by USA Wrestling, which governs age levels and skill divisions up to and including the Olympics.
Lincoln Youth Wrestling begins practice the first week of November, and registration is completed the week before. The team wrestles at regular meets and participates in tournaments, including one it hosts -- Railer Rumble, during the first weekend of December. In 2011 the tournament attracted 400 wrestlers, ages 5 through 14.
There are two practices each week, and there are meets both in and out of town. The season will wind down in a couple of months, ending the last week of February or first week of March, depending on tournament dates. Notices and information will be distributed to students in the area when registration for a new season is under way.
[By MARLA BLAIR]