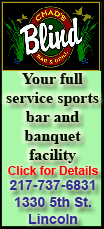 On Thursday, the governor signed into law House Bill 3813, which prevents some members of labor unions from cashing in on publicly backed pensions. The new law takes effect immediately and would nullify benefits retroactively for a handful of union leaders and lobbyists.
"The pension abuses unearthed were flagrant. They needed to be stopped immediately," Quinn told the Chicago Tribune in a statement.

He added that lawmakers must work to "tackle the remaining pension challenges," but he did not explain those particular challenges.

The media this fall described Chicago union leaders using their years in union jobs, not to mention their higher union salaries, to boost their publicly backed municipal pensions.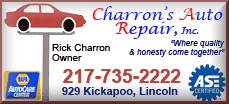 Despite those accounts, lawmakers did not respond until two lobbyists with the Illinois Federation of Teachers, or IFT, the state's largest public teacher union, were found to have taught as substitutes for one day and parlayed that into fully backed pensions from the Teachers' Retirement System.

"It's common-sense legislation," said Collin Hitt, a senior policy analyst with Illinois Policy Institute, or IPI, a conservative-leaning public policy watchdog group. "Private employees don't deserve public pensions."

But the Chicago union leaders and the lobbyists did nothing illegal. A 1991 law allows that private-to-public double-dipping.

House Republican leader Tom Cross, R-Oswego, said the union bosses used "a very broad interpretation" of that law.

Cross, who sponsored the legislation Quinn signed Thursday, has said for months that pension reforms are needed.

Hitt said the solution is sweeping reforms that change how much the state pays for retirement for current workers.

But state Rep. Barbara Flynn Currie, D-Chicago, said the Illinois House and Senate do not agree on whether the Illinois Constitution prohibits lawmakers from changing benefits for state workers enrolled in the state's five retirement systems.

"The issue that people are raising is the question that to what extent you can change the benefits for current employees," Currie said.

Lawmakers in 2010 created a two-tiered pensions system, but that only applied to workers hired after Jan. 1, 2011.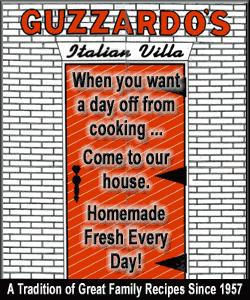 The Illinois House lawyer, David Ellis, testified at a legislative hearing in December that because of the Illinois Constitution's pension guarantees, the new law may not be enforceable.

The IFT has said the law is unconstitutional because it takes away benefits that their lobbyists had earned. The union supported another measure that would close the 1991 loophole for future union employees.

But state Sen. Kwame Raoul, D-Chicago, who helped sponsor HB3813, said there is a difference between changing benefits for public workers and taking away benefits from private employees who used a loophole to grab a public pension.

"The intentional act of working just one day to get access to a public benefit -- there is no argument that that is in any way for the public good," said Raoul.

Hitt said the state next should focus on reforming Illinois' public universities. He referred to an IPI study, released this week, that states Illinois will pay $2 billion for higher education pensions and $1.5 billion for college and university funding and student aid combined.

"Next year, the state is going to spend more on retirement costs for university and college employees than it's going to spend on other support to those colleges and to the students of those colleges," Hitt said.
[Illinois Statehouse News; By BENJAMIN YOUNT]