Los Angeles bounced back from a passionless first half with another strong effort from Bryant, who has three straight 30-point games. The Lakers outlasted the injury-depleted Warriors in the fourth quarter for their fifth win in seven games.
Monta Ellis scored 18 points and David Lee had 15 points and 11 rebounds for the Warriors, who have lost seven straight road games to the Lakers.
Rookie Klay Thompson scored 14 points as Golden State played without high-scoring guard Stephen Curry, who sprained his right ankle Wednesday in San Antonio, and center Andris Biedrins, who also has an injured right ankle.
Bryant's two missed layups in the opening minutes were another reminder of the 13-time All-Star's struggles with a torn ligament in his right wrist. Before the game, Lakers coach Mike Brown acknowledged Bryant is receiving painkilling injections before every game, but said he isn't worried about Bryant's ability to hold up during the jam-packed NBA schedule.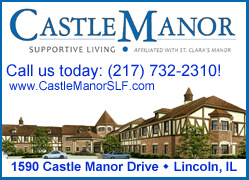 Golden State led 39-35 after an unsightly first half for both teams, who combined for 23 turnovers.
Bryant heated up after halftime, scoring 17 points during the third quarter on a variety of jumpers and drives. Barnes also stepped up in the second half, playing perhaps his best game under the Lakers' new coaching staff.
Nate Robinson scored nine points two days after signing with the Warriors, who scored eight consecutive points to trim the Lakers' late 11-point lead to 85-82 with 3 1/2 minutes left. Los Angeles responded with Barnes' fast-break layup sandwiched between two quick baskets from Gasol, putting the Lakers back in control.
Kwame Brown had 13 points for the Warriors while enduring the usual cascade of boos from the Staples Center crowd for the former Lakers big man. Golden State hasn't beaten the Lakers at Staples Center since March 23, 2008, losing 32 of the last 35 road meetings overall.