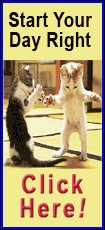 Just as spirited is Denver cornerback Champ Bailey. And Pittsburgh nose tackle Casey Hampton.
Their teams start down the path to Indianapolis on Sunday when the Giants host the Falcons, and the Broncos host the Pittsburgh Steelers. The playoffs begin Saturday with Cincinnati at Houston and Detroit at New Orleans.
"The energy and the excitement are even stronger than yesterday and that's the way I think it works. I think it goes along," Coughlin said.
When told he looked particularly animated this week, Coughlin threw up his hands and replied with a smile: "How can you say that?"
The NFC East champions went 9-7, one game worse than visiting Atlanta's record as a wild card out of the NFC South. Denver was a mere 8-8 in the AFC West, but that was good enough to win the division in a tiebreaker over Oakland and San Diego.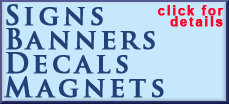 It's the Broncos' first trip to the postseason since losing in the 2005 AFC title game -- to the Steelers. Bailey remembers that defeat, and that Pittsburgh went on to win the Super Bowl. But he isn't harping on the past too much; the present is too invigorating.
"I'll definitely be excited. That's every game," the 13-year veteran said. "I mean this is the playoffs, there's a little bit more excitement there just because it's hard to get in this tournament and when you're in you have to take advantage."
Many doubt the Broncos are equipped to do so against a Steelers team that was 12-4, losing the AFC North to Baltimore on a tiebreaker, and allowed only 227 points, fewest in the league. Pittsburgh is playoff-tested, with three Super Bowl appearances in the last six seasons, including a loss to Green Bay last February.
"That's the best thing about being here. We're usually in the playoffs," defensive end Brett Keisel said. "When we get here we know what it takes to get going. Hopefully we can lean on that leadership and lean on that experience and hopefully it can lead us to a few wins here."
It better, Hampton insisted.
"If you get to the playoffs and that doesn't get you fired up, something's wrong with you," Hampton said. "So yeah, you get nervous a little bit, but it's a good kind of nerves. Certainly beats watching at home."
Watching at home this weekend are the top seeds, defending Super Bowl champion Green Bay in the NFC, and New England in the AFC. Also on byes this weekend are No. 2 seeds San Francisco in the NFC and Baltimore in the AFC.