The 21-year-old Castro has not been charged with a crime, and police otherwise declined comment.
"It's an ongoing investigation," Officer John Mirabelli said Friday.
Castro was unavailable for comment, but his attorneys said the allegation is false.
"We are aware of certain allegations that have been made against our client, Starlin Castro. We have thoroughly investigated this matter, and we are confident that these allegations are baseless," attorneys Jay Reisinger and Michael Gillespie said in an emailed statement. "Given the sensitive nature of this matter, we cannot comment any further."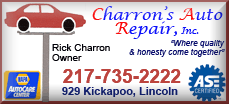 Cubs general manager Jed Hoyer declined to discuss the allegation in any detail.
"While an allegation like this is something we take very seriously, don't have enough information to make any further comment or answer any questions at this time," he said.
"It is a very much in a fact-finding mode on this whole thing and really to comment on any part of this matter involving Starlin would be really inappropriate because the investigation is incomplete," Hoyer added.
Castro was chosen to the All-Star team last year in his first full major league season when he batted .307 and led the National League with 207 hits. The Cubs are expected to build their team around the young star who made his major league debut in May 2010. Chicago signed him as an undrafted free agent in 2006.