Drew Brees broke some of the most prestigious passing records there are and the Saints (13-3) matched their franchise-best regular-season record from their 2009 Super Bowl campaign while also going unbeaten at home for the first time in their 45-year history.
"In the big picture, if we were to win the Super Bowl this year, it would be looked at as that era when the Saints were dominating," safety Malcolm Jenkins said. "But we've got to get there first."
The road begins Saturday night in the Superdome against the Detroit Lions, who in recent seasons looked a lot more like the old Saints, even reaching a new low with an historic 0-16 season in 2008.
That was the season before they drafted quarterback Matt Stafford, who, because of Brees record-shredding campaign, relatively quietly became only the fourth quarterback in NFL history to eclipse 5,000 yards passing in a single season.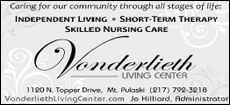 Now one of the oldest franchises in the NFL is in the role of playoff neophyte. The Lions (10-6) haven't been to the postseason since 1999 and therefore have to earn some playoff credibility, much like the Saints did six years ago.
"I remember being the team that didn't have any playoff experience or pedigree and was coming from a place where we'd perennially lost, and now all of a sudden we were in the playoffs," said Saints right tackle Zach Strief, referring to the 2006 season when New Orleans went 10-6 with then-rookie coach Sean Payton, one season after going 3-13.
"I remember playing the Philadelphia Eagles, a team that at that point was a powerhouse in the NFC. The thing that you realize is, sometimes that hunger that comes from not being in the playoffs a lot plays to your advantage."
Indeed, the Saints beat the Eagles before falling the next week in the NFC championship game at Chicago.
The Saints became an inspiration to storm-weary New Orleans back then, similar to how the Lions have boosted morale in Michigan, a state synonymous with economic hardship in recent years.
"Definitely the phone has been blowing up this week," said Lions tight end Tony Scheffler, who grew up about an hour from Detroit. "A lot of people are on our side and are happy that this organization is back in the playoffs."
Added star receiver Calvin Johnson: "It's definitely exciting to have more to play for. ... We finally made it."
Odds makers don't expect the Lions to play beyond this week, however, installing the Saints as 10-point favorites.
It would seem that the Saints are the last team anyone would want to play right now. The NFL records they set this season included yards passing by a team (5,505) and a quarterback (Brees' 5,476). The Saints also set a record for total offensive yards with 7,474. The Saints already were a good offense but got even better both in that area and on special teams with Darren Sproles, who set an NFL mark for all-purpose yards with 2,696. Brees' 71.2 completion percentage broke his own record from 2009.
Meanwhile, during their eight-game winning streak, which included a 31-17 victory over Detroit on Dec. 4, the Saints' defense consistently made enough timely stops to hold five opponents below 20 points and all of them to no more than 24, which is plenty good enough for an offense that averaged 34.2 points.