Today's highlight in history:
On Jan. 14, 1952, NBC's "Today" show premiered, with Dave Garroway as the host, or "communicator," as he was called.
On this date:
In 1639, the first constitution of Connecticut -- the Fundamental Orders -- was adopted.
In 1784, the United States ratified a peace treaty with England, ending the Revolutionary War.
In 1858, Napoleon III, Emperor of the French, and his wife, Empress Eugenie, escaped an assassination attempt led by Italian revolutionary Felice (fay-LEE'-chay) Orsini, who was later captured and executed.
In 1900, Puccini's opera "Tosca" had its world premiere in Rome.
In 1943, President Franklin D. Roosevelt, British Prime Minister Winston Churchill and French General Charles de Gaulle opened a wartime conference in Casablanca.
In 1953, Josip Broz Tito (YAW'-sihp brawz TEE'-toh) was elected president of Yugoslavia by the country's Parliament.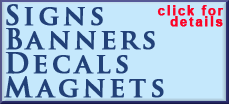 In 1963, George C. Wallace was sworn in as governor of Alabama with a pledge of "segregation forever."
In 1968, the Green Bay Packers of the NFL defeated the AFL's Oakland Raiders, 33-14, in Super Bowl II.
In 1969, 27 people aboard the aircraft carrier USS Enterprise, off Hawaii, were killed when a rocket warhead exploded, setting off a fire and additional explosions.
In 1972, the situation comedy "Sanford and Son," starring Redd Foxx and Demond Wilson, premiered on NBC-TV.
In 1986, Vinicio Cerezo was inaugurated as Guatemala's first civilian president in 16 years in a ceremony attended by Vice President George H.W. Bush.
In 1994, President Bill Clinton and Russian President Boris Yeltsin signed an accord to stop aiming missiles at any nation; the leaders joined Ukrainian President Leonid Kravchuk in signing an accord to dismantle the nuclear arsenal of Ukraine.
Ten years ago: Two members of Congress released excerpts of a letter sent to Enron Chairman Kenneth Lay the previous August in which company executive Sherron Watkins warned of the reckless practices that eventually brought down the energy-trading giant. The World Trade Organization decided the European Union could ask for punitive tariffs on U.S. imports. NBC's "Today" show celebrated its golden anniversary.