That's why co-worker Peg Gilmer nominated him for Abraham Lincoln Memorial Hospital Employee of the Month, an honor he was chosen for last month.

"Nathan is a joy to work with. He is a calm voice in the midst of chaos, always level-headed, cheerful, kind and a team player," she said. "I look forward to working with him. I appreciate Nate as a co-worker. He is conscientious and genuinely cares about his patients."

Nathan (picture is in today's Community section) has worked at ALMH for more than four years as a nurse on the night shift. He's also worked as charge nurse and house supervisor.

A native of Atlanta who was born at the old ALMH, Nathan earned his nursing degree from Heartland College in Bloomington.

"It's a very difficult road. One of the hardest things I've been through is getting my degree, but it's well worth it," he said.

Nathan noted that there's also continuing education in his field, but the evolution of the nursing profession is one of the things that keeps it exciting. He also loves being a caregiver.

"I get to take care of the people in my community in their times of need. It's not just hanging up IV antibiotics," he said. "It's a fulfilling job not only to treat their physical needs, but spiritual, mental and emotional as well. And you treat the whole family."

Because ALMH is a smaller hospital, he gets experience with many different types of illnesses.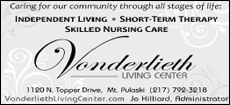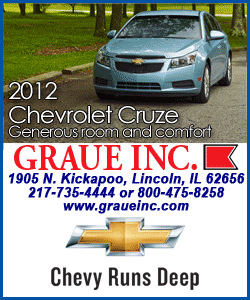 Nathan said he loves what he does for a living and enjoys working at ALMH.
"It's an enrichment to the community I live in, and it's good to work in a place that's always striving to improve itself," he said.
ALMH employs about 300 in a variety of roles. Each month someone is honored as Employee of the Month.
[Text from file received from Abraham Lincoln Memorial Hospital]