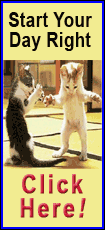 The Procurement Policy Board set a public hearing Feb. 9 for an examination of William Cellini's interests in Pacific Management and New Frontier Management Corp.

The Chicago Sun-Times reported earlier this month that the two Cellini ventures have agreements with private landlords to manage at least 18 state-rented offices. State Sen. Susan Garrett, D-Lake Forest, asked for a review.

"If a senator asks for a hearing, we ought to have a hearing," said David Vaught, Gov. Pat Quinn's budget director and chairman of the procurement board.

Illinois law bars a felon from contracting with the state for five years after completion of a sentence. Cellini, who has wielded considerable power in Springfield for decades, was convicted in November of trying to get a campaign contribution from a Hollywood producer in exchange for state business. The case was an offshoot of the federal corruption investigation of former Gov. Rod Blagojevich. Cellini is appealing.

The (Springfield) State Journal-Register reported last week that Cellini owns New Frontier but is not involved in Pacific, which is partly owned by his daughter, Claudia.

The Department of Central Management Services provided documents to the newspaper showing Pacific Management has agreements on 22 leases. The agency initially said New Frontier is involved in the state deals but later said it was mistaken and that leases with that company had expired without renewal.

Copyright 2012 The Associated Press. All rights reserved. This material may not be published, broadcast, rewritten or redistributed.