Q: How Many Employees do you have?
A: We have 30 year around and another 30 seasonal staff.

Q: How long have you been a Chamber member?

A: 10 years

Q: We joined the Chamber because…

A: We wanted to be a more active part of the community. The Chamber is a great way to make connections, meet new people and become more informed about the activities and issues of our community.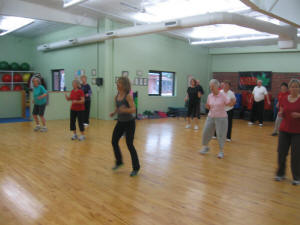 Q: What products and services do you offer to Logan County?

A: The Lincoln Park District offers diverse recreational opportunities through its properties, which include: playgrounds, ball fields, picnic facilities, driving range, fitness center, outdoor swimming pool, skatepark and indoor basketball, tennis and volleyball courts. In addition to recreational sites, the Park District offers small and large meeting rooms to host your special events.
Q: What does the future of your business look like?

A: It has always been our goal to meet the needs of the community by enhancing the quality of and availability of leisure opportunities. We will continue to provide recreational programs, facilities and park areas for the benefit of current and future generations.
Contact Person: Marcia Greenslate at 217-732-8770
[Text from file received]