Library hosts Lego builders' imaginary world

Send a link to a friend
[January 16, 2012] Lego characters outnumbered real people 100-to-1 on Saturday when the Lincoln Public Library hosted its third annual Family Lego Day. Little plastic people became players in imaginary worlds where anything could happen. Parents and their children spent the morning building those worlds with colorful blocks and little plastic features that made everything come to life.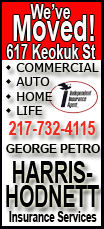 "This is a wonderful way for families to do something together," said children's library director Louella Moreland.

"In the summer we like to promote family events by saying, 'Come in and get cool,' but now we tell them to come in and stay warm," Mrs. Moreland said. "It works either way, and it seems to have worked well for today, since it's cold and very wintry outside."

Thirteen families attended the Saturday morning activity. Families could bring their own Legos or use sets provided by the library. Either way, preregistration is the key to an organized event.

"We had some people call this morning and ask if they could attend, but we had to turn them down," Mrs. Moreland said.

"Unfortunately, there were two or three families who registered and didn't show up. We don't know that will happen until after everyone has arrived," she continued.

"Registration is important because we have to set up tables for each family and have Lego sets ready for anyone who needs them. We also have refreshments for everyone and need to know how many people to prepare for." Other considerations are the fire marshal's building occupancy limits and basic space allowances for tables and people.

The library also hosts a Family Reading Night in November and every Thursday during the reading program in the summer.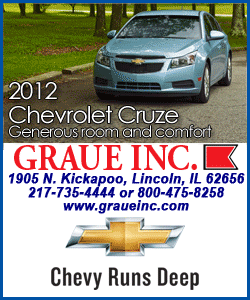 The Lego event on Saturday was definitely a fun activity for everyone who attended. Smiles, laughter and murmurs of conversation filled the library's Annex. Tables were filled with spaceships, a vintage gas station, a pink house, castle, library and other buildings. The event was noncompetitive -- everyone was a winner for sharing time with family.
A drawing was held with three Lego sets awarded. Refreshments were served after the morning's activity.
[By MARLA BLAIR]